General-law study program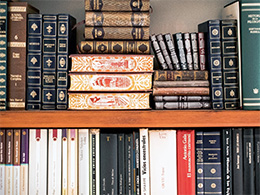 Starts from: November 9, 2020
Course Feature
Class Description
ACADEMIC TITLES
a/ Bachelor's degree of the first cycle lasting 3 years (6 semesters) – 180 ECTS
b/ First cycle studies lasting 4 years (8 semesters) – 240 ECTS
c/ Master's studies of the second cycle lasting one to two years (2-4 semesters) - 300 ECTS (with master's thesis defense)
The "General Law" study program educates experts who perform legal work or perform legal duties, including representation or defense in court, conducting court proceedings and presiding over a judicial panel or court, and perform scientific activity in the field of legal sciences.
These jobs include:
management of general affairs of companies, institutions or other institutions and legal advice;
professional processing of general acts and business decisions;
organizing and implementing protocols in state administration bodies, companies, institutions and other institutions;
management of administrative-legal and organizational affairs of the cabinet of officials;
compilation of various legal documents, certification of signatures and storage of documents;
scientific activity in the field of legal sciences;
related businesses;
supervision of other associates.
The most general generic competencies at the level of each cycle of education, which must be possessed by every graduated student, regardless of the study program or the institution where he completed his higher education, are defined as:
Dublin descriptors (Dublin descriptors), which represent a set of criteria on the expected achievements and abilities of students to distinguish different cycles of education, which were proposed by the Joint Quality Initiative (JQI), and which are accepted as the basis of the description of each cycle of education on ministerial meeting in Bergen in May 2005.
The general framework for qualifications in European higher education (Framework for Qualifications of the European Higher Education - EQF for HE), which was adopted at the ministerial meeting in Bergen in May 2005.
Summary of general subject-professional - generic competencies (FIRST CYCLE)
Key generic competencies
Students should be able to:
basic knowledge of the profession
basic knowledge of the field of study
ability to choose

Ability to make decisions;
Awareness of the degree of uncertainty and risks involved in making a decision;
Realizing the implications and consequences of the choice;
Ability to argue and defend a decision.

communication skills
ability to work in interdisciplinary teams
ability to analyze

Identification of the work environment in which problem solving takes place;
Defining assumptions and goals for problem solving;
Determining the resources and competencies necessary to solve the problem;

the capacity to apply knowledge in practice - the ability to implement,

Planning and organization for the execution of tasks/tasks;
Appropriate setting of parameters;
Choosing an option and making a decision;
Argumentation and implementation of the decision;
Understanding and Awareness;
Leadership skills;

creativity
ability to manage information
the ability to find and analyze information from different sources
basic computer skills
ability to adapt to new conditions
capacity to make an oral and written presentation in their native language
research skills
capacity to learn
ability to work independently
Key subject-professional competencies
Students should be able to:
To demonstrate knowledge of the basics and history of their major field of study/discipline;
To show (express) acquired basic knowledge in a coherent way;
To include new professional information and interpretations in that context;
To demonstrate an understanding of the overall structure of the field of study and the connection with scientific disciplines;
To demonstrate that they understand and can apply methods of critical analysis and theoretical development in their field of study;
To correctly apply appropriate disciplinary methods and techniques;
To demonstrate an understanding of research methods in the relevant field;
To show that they understand the experimental tests and observations on which scientific theories are based.
These competencies are categorized as instrumental, interpersonal and systemic:
Instrumental competencies include:

Cognitive abilities, understanding and manipulation of ideas and thoughts.
Methodological abilities to communicate with the environment: organizing time and strategies for learning, making decisions or solving problems.
Technological abilities related to the use of technological means, computers and the application of information management skills.
Language skills such as written and oral communication or knowledge of foreign languages.

Interpersonal competences: Individual abilities that include the ability to express one's feelings, social skills such as interpersonal skills, working in teams, or expressing social and ethical commitment. These competencies enable processes of social interaction and cooperation.
System competencies are those skills and abilities that relate to the entire system. They represent a combination of understanding, sensibility and knowledge, with the help of which a person will be able to see the relationship between individual parts and how they make up the whole. These abilities include the ability to plan changes in order to improve existing systems and create new systems. Systemic competences require prior acquisition of instrumental and interpersonal competences
Generic descriptors of first cycle studies according to general educational outcomes adopted at the Bergen Conference (19-20 May 2005):
Qualifications representing the successful completion of the first cycle (180-240 ECTS points) are awarded to students who:
demonstrate knowledge and understanding in the field of study, which builds on their secondary education and is common at first cycle level, supported by appropriate learning resources at higher education level (university textbooks, information and communication technologies), which includes aspects of knowledge of advanced achievements in a given field of study;
can apply detailed knowledge and critical understanding of the principles related to a given field of study/discipline in a way that shows a professional approach to work or profession, and possess competencies that are usually expressed by the ability to form and support opinions and positions with arguments and the ability to solve problems within the given field of study;
have the ability to collect and interpret relevant data (within a given field of study) on the basis of which they make judgments that may also include reflections on relevant social scientific or ethical issues;
they can apply the basic methods of acquiring knowledge and applied research in a given discipline, and are able to decide which approach to use to solve a given problem, and are aware of the extent to which the chosen approach is appropriate for solving such a problem;
can present and convey information, ideas, problems and solutions to an audience that is specialized in a given field of study, but also to an audience that is not specialized, using the appropriate language (and where appropriate, one or more foreign languages) and using communication tools technology;
have built learning skills necessary for further study, with a high degree of autonomy and academic skills and properties necessary for research work, understanding and evaluating new information, concepts and evidence from different sources;
possess the foundation for future self-direction and lifelong learning;
have acquired interpersonal and teamwork skills, suitable for employment and/or further study.
Graduated students of legal sciences at the Pan-European University will mainly be involved in various legal aspects of the work of their economic organizations, institutions, institutions, bodies and organizations of public administration and justice, as well as normative construction and planning and management of human resources. Jobs defined in this way imply a focus on specific abilities so that graduated students are prepared for constant and accelerated changes in the social and institutional environment.
SPECIFIC COMPETENCIES of the program derive from teaching modules of the study core in the field of legal sciences, which implies knowledge of the normative, legal, institutional and social environment so that students can use the respective legal and other instruments, understanding the parameters of the administrative environment and the legal system.
Students are trained to understand the details of legal institutes and administrative functions, types of legal affairs and administrative operations, specificities of different types of public bodies, organizations and institutions, judicial, administrative and administrative affairs, different sectors of administration and to connect these factors with basic knowledge. Competences of analysis, synthesis and critical thinking in legal, administrative, administrative and managerial areas enable the successful drafting and management of legal acts, administration, planning, control and audit of administrative organization and drafting of consultancy plans.
Students also acquire basic competencies in secondary areas that are indirectly related to the administrative process and the process of normative and legal construction, such as: administrative business, nomotechnics, rhetoric, legal documentaristics, technology and engineering applied in legal, judicial and administrative areas, understanding of technological background of administrative processes and links to public opinion research, technological forecasting, social and marketing psychology and communication, and statistical methods and tools.
The concept of lifelong learning has been implemented so that certain qualification outcomes and corresponding diplomas follow already after 3 years, then after 4 and after 5 years of study.
The goals of the study program of legal sciences are:
Establishment of a competent institution of legal sciences based on the curricula and programs of modern law studies, promotion of the rule of law, human rights, international legal norms, legal foundations of the modern market economy, entrepreneurial and administrative management,
The curriculum should provide both general and operational knowledge in the field of innovative classical legal sciences with a pragmatic and contemporary approach to legal science, modularly developed and redesigned curricula adapted to the reform study focused on the areas of application of legal knowledge and legal practice, international law, study the European Union with the law of the European Union, precedent legal systems, business economics and business law, applied political studies, communication studies, organizational sciences, business informatics and documentary studies, and modern management methods;
Implementation of a modern didactic approach of interactive dialogue-teaching and a mentor-supported study process, which combines basic studies with legal clinics, modular teaching, practical engagement of students and student research papers.
Hiring teaching staff with competencies that will enable pedagogical mobilization and high motivation of students, as a basis for high passing rates and educational achievements of students.
To achieve a modern legal study that is highly competitive with the existing classical study of law in an environment based on criteria:
The design of the curriculum and schedule that will enable "completion" already after the first cycle of studies (qualification for a specific job and competitiveness on the labor market), which implies:
- training first-cycle students for paralegal jobs,
- providing theoretical and professional foundations for continuing studies,
- adequate workload of students considering the high work intensity of three-year studies,
– a flexible plan and program that is appropriate to the needs of students and the demands of the labor market.
a better balance of theoretical teaching and practical skills, which presupposes a greater connection with practice (exercises, internships, legal assistance, legal interest representation, so-called advocacy), which contributes to the pragmatic nature of first-cycle studies;
the flexibility of studies and its greater attractiveness compared to classic state law studies, which will be achieved by modernizing the curriculum and modernizing the programs that are taught;
strengthening regional competitiveness and attracting "foreign" students (especially students from the Serbian-Croatian language area);
expanding the range of specialist and post-graduate studies (thus achieving competitiveness, given that classic legal studies are largely unified).
The above requirements assume:
a balanced selection of compulsory and optional subjects in undergraduate and postgraduate studies;
modular approach in curriculum design;
a flexibly designed list of optional subjects (which include specialist, legal and non-legal scientific disciplines);
redesigning the classic teaching programs for certain legal sciences which are too broad, too extensive and theoretically set in the classic legal study, whereby not only an objective narrowing and focus on the practical interpretation of the content of the teaching discipline must be projected, but also the differentiation of legal disciplines (by separating specialist contents) in in accordance with the requirements of the "one-semester" scope of the course.
European profiling of legal studies is of particular importance. which presupposes the introduction of a European and comparative legal component in all teaching programs, the exchange and mobility of professors, teaching in a foreign language, programming of inter-university international studies and the introduction of efficient and credible "distance studies". The European component must be introduced in an appropriate way and through the optional and modular part of the Curriculum by introducing specialized and specialized scientific disciplines related to European and precedent law.
An essential element of the social credibility and competitiveness of legal studies is the possibility for students to acquire practical knowledge and skills. Legal clinics, practicums, workshops, internships and other forms of practical teaching are represented more and more effectively than in a classic state legal study with the appropriate involvement of experts from practice, but also the involvement of students in real practice.
The true measure of diversification and differentiation of teaching subjects implies a far greater number of elective subjects, which will not violate the unity of the legal profession ensured through key contents within the framework of compulsory teaching subjects. A greater number of optional subjects is also a significant element of the competitiveness of studies compared to classic state studies of legal sciences. The extension of studies after the first cycle must introduce initial specialization in certain areas of the legal profession according to the principle of "specialist modules" (as a connected set of teaching subjects functionally oriented to a particular narrow area). Such an efficient and modern specialization represents an essential element of the competitiveness and quality of a modular study compared to the classic approach. The complexity of contemporary social relations that are the subject of legal regulation and legal analysis requires a broad, multidisciplinary education and a trans-professional approach.
While the interprofessional approach is solved by teamwork, multidisciplinary education becomes imperative for each individual profession. The multidisciplinary character of legal studies has been achieved by introducing modern and attractive general education and non-legal scientific disciplines both in the compulsory curriculum and within the elective program, which become an integral part of the "curriculum" of law studies. The interdisciplinary approach in legal studies was achieved by creatively innovating the curriculum and represents an imperative in the modern study of law and redefines the standards of that study. The study of law must not be reduced to a reduced study of legal techniques.
Learning outcomes should give students the skills to formulate:
Questions related to the background of the legal dispute;
Research questions;
Dispute/problem resolution methodology;
Analysis of disputes;
Conclusions related to elaboration of legal disputes/problems;
Recommendations related to resolving disputes/problems
Sources for further elaboration of the legal basis of the problem;
Orchestrating and harmonizing the teams that solve the problem or mediate the parties in dispute;
Presentation of the dispute/problem and communication related to the dispute;
Based on the educational profile of a law graduate and a law graduate specializing in the fields of general law in the field of graduate and postgraduate studies, the University has created a large number of operational and applied specializations / sub-specializations, which qualify students for legal, administrative, management and consulting jobs in the public sector, in administrative bodies and the judiciary (judiciary and prosecution), in the field of freelance professions (lawyers or public notaries), in the corporate sector, banks, specialized marketing agencies, investment funds, consulting and representative agencies, local administration bodies and state administration bodies, public institutions, non-governmental and non-profit organizations, political organizations and public relations agencies.
Graduate students and graduate students-specialists in the general law study program are qualified for prestigious professions and jobs:
a/ in the field of liberal professions:
lawyers, consultants and advisors for legal aid and legal representation, notaries and notary trainees, administrators in offices and agencies
b/ in the field of economy:
managers-executives at all levels of business and corporate organization, analysts and advisors for the legal areas of trade and export affairs, business finance, insurance and logistics, advisors for legal aspects of business related to labor relations, taxes, securities and stock exchange business, development advisors expert teams.
c/ in the field of state and public administration:
legal advisors, secretaries, administrators, managers and advisors of state and public administration and public activities, public finance systems, personnel affairs and public relations, advisors of political parties, experts for the legal system of the European Union and the American legal system.
d/ in the field of justice:
judges, prosecutors, advisers and professional associates, heads of judicial bodies, secretaries and administrators in the judiciary.
Within the studies, the foundations for lifelong professional mobility and permanent professional development were created.
Students should be able to:
To use and evaluate tools for the analysis of the application of legal institutes in legal disputes and normative construction, the analysis of the functions of public institutions, judicial and administrative bodies and organizations and their social and institutional environment;
To work in specific areas of activity of judicial and public administration bodies and to specialize in that area to a certain extent;
To create a link with other functions in the domain of normative and legal affairs;
To have self-awareness;
To argue the principles they use in legal disputes and finding solutions through mediation methods at the operational and tactical level;
That they are qualified to defend proposed solutions in legal cases;
That they are prepared for decision-making, mainly at the operational and tactical level.
DEAN OF THE FACULTY OF LEGAL SCIENCES
(Dean of the Faculty of Legal Sciences)

Vladimir Đurić, doctor of legal sciences, full professor and senior research associate, was born in 1971. He graduated from the Faculty of Law in Belgrade in 1996. He obtained his master's degree at the Faculty of Law of the University of Belgrade in 2000, defending with...