DAYS OF INCLUSIVE SPORTS ON APEIRON AGAIN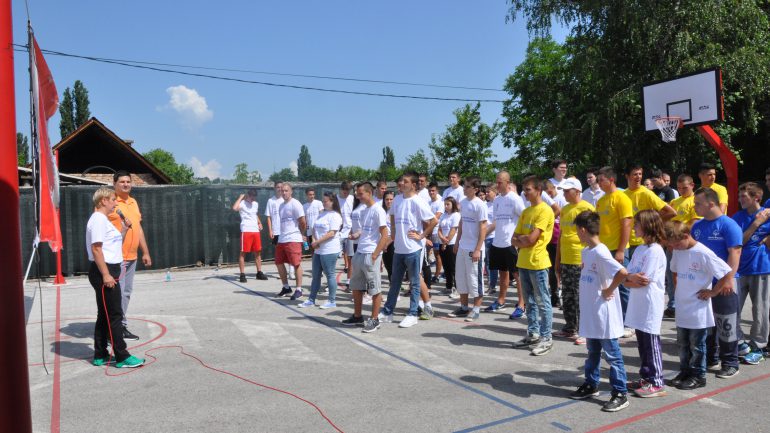 The Faculty of Sports Sciences and the Special Olympics of BiH are organizing a sports event
DAYS OF INCLUSIVE SPORTS ON APEIRON AGAIN
The Pan-European University "Apeiron" and the Special Olympics of Bosnia and Herzegovina within the project "Family and Health Forum" on June 8 and 9 are organizing the sports event "Days of Inclusive Sports on Apeiron" for the fourth year.
The first day is scheduled for anthropometric measurements of people with disabilities, in the period from 9 to 10.30. After that, until 12.30 in the premises of the University "Apeiron" there will be a series of lectures on the following topics: Health care of athletes, Nutrition of athletes with diabetes, Safety in sports with a focus on women's sports, The role of parents in including children with disabilities.
Diabetes testing is planned for June 9 from 9 am to 10 am, and inclusive games are planned from 10 am to 12 noon: football and basketball for children with disabilities.
"The wider social, scientific and professional public must be more actively involved in improving the quality of life of people with disabilities," said Prof. Dr. Velibor Srdić, Dean of the Faculty of Sports Sciences. He reminded that inclusion and increasing the participation of children and young people in culture, activities and communities and reducing their exclusion from them.
The event will be attended by members of the Association "Neven" from Prijedor, the Association "Sunce" Pale, and from Banja Luka Sports School for children with disabilities, members of the Service Center "Give us a chance", Athletic Club and students of the High School Center "Gemit-Apeiron" ".
In addition to the Family Health Forum and lectures, an inclusive training with children up to 7 years of age will be organized from the preschool institution "Maria Magyar", with which the University has a long-standing cooperation.
Volunteer support consists of students, teachers and associates of Apeiron University.
The organizers pointed out that it is primary for children and youth with disabilities to provide space for the presentation of achievements and enable their active participation in all sports.
June 6, 2022
Public Relations Department