A POLISH WOMAN GAVE LECTURES TO STUDENTS AND AN INTRODUCTORY PRESENTATION AT AN INTERNATIONAL CONFERENCE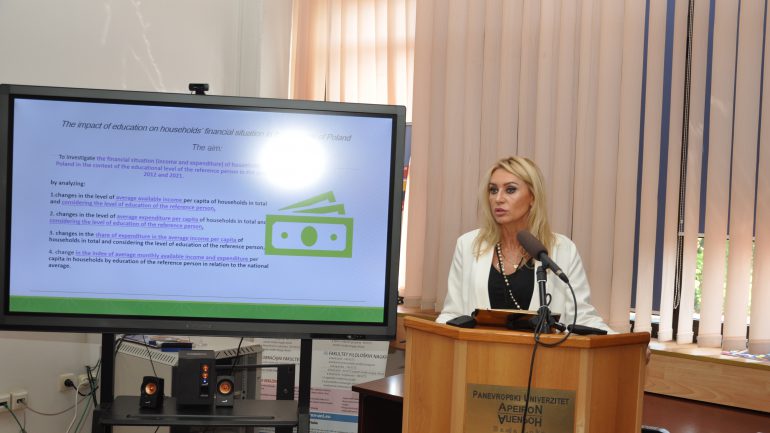 A Polish woman gave lectures to students and an introductory presentation at the international conference "Apeirona"
Dr. Anna Dybala, our guest from the Jan Kochanowski University from Poland, gave lectures in the field of economic sciences to the students of the Pan-European University on June 8 and 9, followed by an introductory presentation at EDASOL, the international scientific conference of the "Apeiron" University. With prof. Dybala also met with the management of the Faculty of Business Economics headed by the dean prof. Dr. Mirjan Landik, on whose initiative prof. At the University, Dybala later met with the president of the Association of Poles and Friends "Mak" Gradiška, where she got the opportunity to hear more about the life of Poles in this region. The stay at our University took place within the framework of the ERASMUS+ program and the mobility of teaching staff. Professor Krzysztof Sielski from the same University also visited us and gave lectures to the students. This year, "Apeiron" signed a Cooperation Agreement with the aforementioned University.
June 12, 2023
Public Relations Department