Chairman of the Rector's Conference of the Republika Srpska - our rector at the ceremonial academy of the University in Banja Luka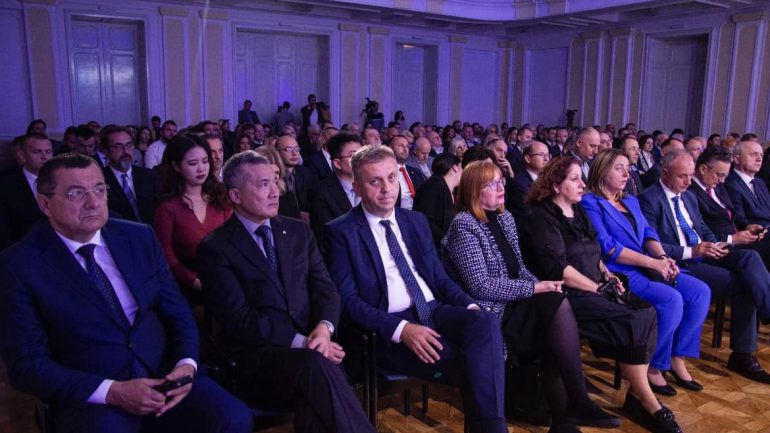 Chairman of the Rector's Conference of the Republika Srpska - our rector at the ceremonial academy of the University in Banja Luka
Prof. Dr. Sanel Jakupović, rector of the Pan-European University "Apeiron" on November 7 in Bansko dvor attended the ceremonial academy where the University of Banja Luka marked 47 years of work.
Rector Jakupović, on behalf of the Rector's Conference of Republika Srpska, in his capacity as chairman, greeted the hosts and guests of the academy and congratulated colleagues and students.
- It is an undeniable fact that, from its establishment until today, the University of Banja Luka is a leading higher education institution in this region, which has made an irreplaceable contribution to the education of students and the creation of personnel for inclusion in the labor market and the wider social community, emphasized Jakupović.
Rector of the University of Banja Luka, prof. Dr. Radoslav Gajanin said that this higher education institution has continuously progressed in all fields of education over the past 47 years.
- A significant step forward was made in terms of capital investments in order to improve working and studying conditions at the University, added prof. Guyanese.
Prime Minister of Republika Srpska Radovan Višković, Ambassador of China to Bosnia and Herzegovina Ji Ping and Provincial Secretary for Higher Education and Scientific Research of Vojvodina Zoran Milošević were presented with certificates of merit and exceptional contribution to the development of the University at the ceremony.
The Academy was also attended by the Minister of Science and Technology Development, Higher Education and Information Society of the Republic of Srpska Srđan Rajčević, the Minister of Education and Culture Natalija Trivić and other ministers in the Government of Srpska, the Mayor of Banjaluka Draško Stanivuković and numerous figures from the public, scientific and social life of Banjaluka and Srpska.
November 8, 2022
Public Relations Department
Rector's speech
Download the Rector's speech HERE