THE VICE-DEAN FROM LJUBLJANA HELD A WORKSHOP FOR TEACHING STAFF OF "APEIRON" UNIVERSITY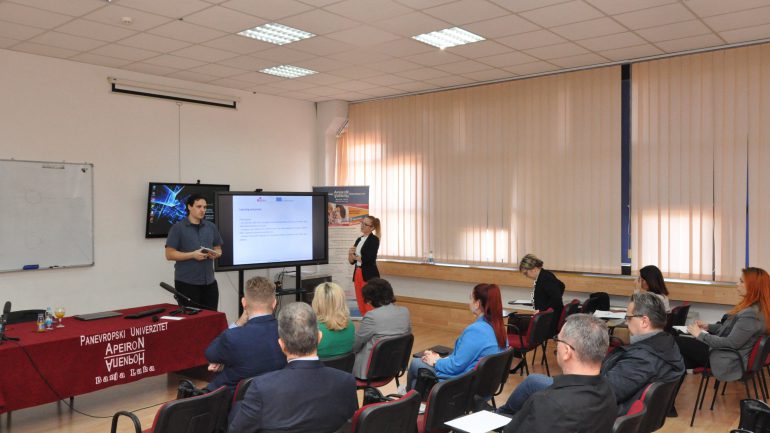 The vice-dean from Ljubljana held a workshop for the teaching staff of "Apeiron" University
Our guest from Slovenia, professor Dr. Katarina Aškerc Zadravec from the Business School in Ljubljana, yesterday held a workshop for the teaching staff of the University of Pan-Nerva called:
"Internationalization of curriculum".
Professor Aškerc Zadravec is the vice dean for quality and international affairs at the Business School of our partner university.
We remind you that the Pan-European University and the College of Business are partners within the framework of the ERASMUS+ international exchange program.
Exceptional cooperation was achieved in the past period. Our students, teaching and non-teaching staff stayed in Ljubljana, and our guest's team was the host.
Prof. Dr. Katarina Aškerc Zadravec is a member of the European Association for International Education and the EUMMAS Women's Forum. She participated in the development of the Strategy for the Internationalization of Higher Education in Slovenia and the Manual for Curriculum Internationalization for Professors in Higher Education.
Banja Luka, March 31, 2023
Public Relations Department