FIRST PLACE IN BASKETBALL WAS WON BY STUDENTS AND TEAM OF "MARADONA", AND IN VOLLEYBALL STUDENTS "COACHES"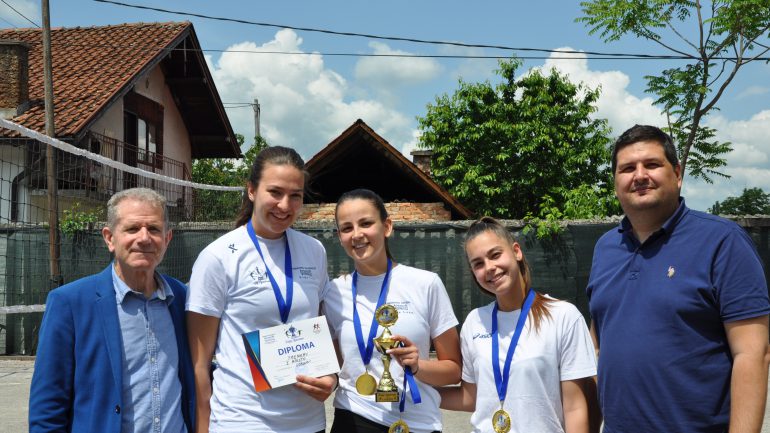 First place in basketball was won by students and team "Maradona", and in volleyball students "Trainers"
The second day of the student sports games brought together numerous participants
At the Sports Games event - "Apeiron" Trophy, the team of students from the "Gemit-Apeiron" High School Center named "Maradona" won first place in basketball, and the "Coaches" students won in volleyball. Second place in basketball went to the team "Trojka iz bloko", and in volleyball to the team called "2-m4".
The sports games were organized by our Faculty of Sports Sciences, from May 24 to 26 for the students of the "Gemit-Apeiron" SSC. The initiative to start such an event came from our Student Parliament.
Agency Experience Work and Travel doo joined "Apeiron" in the organization as a general sponsor.
Yesterday, the team of the Faculty of Sports Sciences took first place in indoor soccer. About 140 participants were registered for table tennis, volleyball, indoor football and basketball.
We continue the event on Friday, May 26, with a table tennis competition.
May 25, 2023
Public Relations Department