THE Rector CEREMONY DISTRIBUTED THE INDEXES IN THE DEPARTMENT IN NOVI GRADO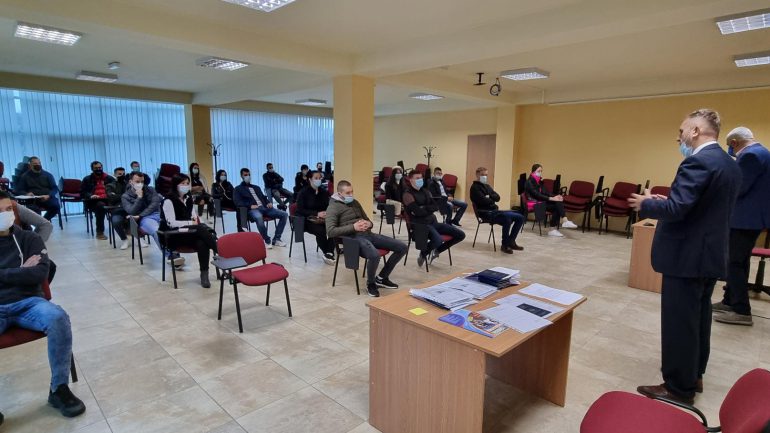 Rector of the Pan-European University "Apeiron" prof. Dr. Sanel Jakupović on Saturday, October 23, ceremoniously distributed indexes to students in our department in Novi Grad.
The students were greeted and welcomed by the head of the department in Novi Grad, Miroslav Bajić, and the Student Service officer, Ljiljana Gajić.
Rector Jakupović presented the University's plans regarding teaching in the distance learning system, international mobility of students and student practice and called on students to approach the study process responsibly and to accept all the resources and opportunities provided by their University.
- During a tradition of almost 20 years, we have trained students, many of whom are experts in the fields of law, economics, IT, sports, health, traffic and philology. I want you to be the same tomorrow. This is the task that stands before you, before me and the entire staff of the Pan-European University involved in the educational process, the rector told the new students.