XI EDASOL DEDICATED TO DIGITAL ECONOMY AND INDUSTRY FINISHED WITH DOMESTIC AND GLOBAL SCIENTISTS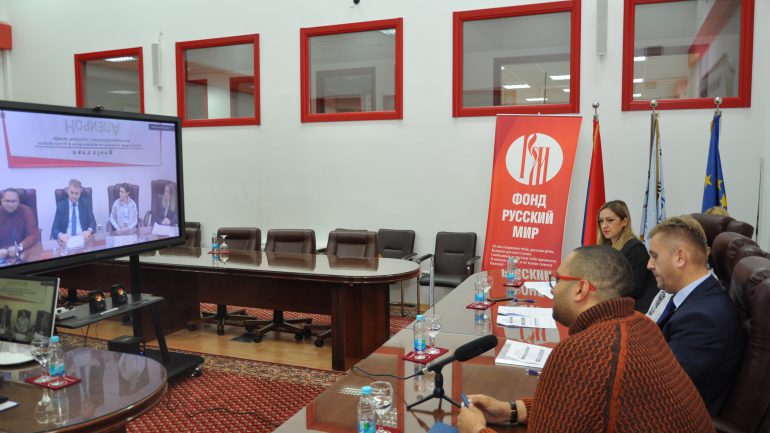 "Corona continues and now it is more important than ever to talk about economic development"
Together with domestic and international scientists, the XI EDASOL dedicated to the digital economy and industry was completed
In this period of corona, it is more important than ever to talk about economic development, said Rami Blair, deputy director of the office of the American Embassy in Bosnia and Herzegovina in Banja Luka, in his welcoming speech at the XI international scientific meeting on economic development and living standards "EDASOL 2021". which was organized by the Pan-European University on November 12. Blair thanked the organizer for the invitation and emphasized that the American Embassy supports activities aimed at education, economic development and prosperity in the Republic of Srpska, the Federation of Bosnia and Herzegovina and the Brčko District. Precisely because of the corona, the conference was held online with a significant number of participants.
Bojana Kondić Panić, Ambassador of Bosnia and Herzegovina in France, presented an introductory report on the topic "Possibilities of applying innovations in local communities", after which 17 scientific research papers by local authors and experts from the Netherlands, Serbia, Croatia and Montenegro were presented. In addition to this year's main topic "Digital economy and industry 4.0 - chances and challenges for the countries of the Western Balkans", the impact of the corona virus on the economies of small communities, with the example of Požega-Slavonia County, the effectiveness of direct marketing media, the concepts of supply chain management, bitcoins, specific banking determinants of non-performing loans and many other topics.
The opening session was attended by the dean of the Faculty of Business Economics, prof. Mirjana Landika, Ph.D., and the President of the Program Committee of the Conference, Assoc. Dr. Vesna Novaković.
- It is with great regret that I would like to inform those present that Zorka Grandov, the creator of this conference, unfortunately passed away recently. Our dear professor made a huge contribution and stamp to this scientific meeting, recognizable in the region but also much more widely, emphasized prof. Dr. Sanel Jakupović, president of the organizing committee of the Conference. Jakupović said that all presented works will be forwarded to editorial boards for review and those that meet the criteria will be published in the scientific journal "EMC REVIEW" which is indexed in the ESCI (WoS) database.
See more about topics and presenters at http://www.edasol-au.com/.
November 12, 2021. Year Public Relations Service