"APEIRON" AND THE ACADEMY OF SCIENCES AND ARTS OF THE RS SIGNED A COOPERATION AGREEMENT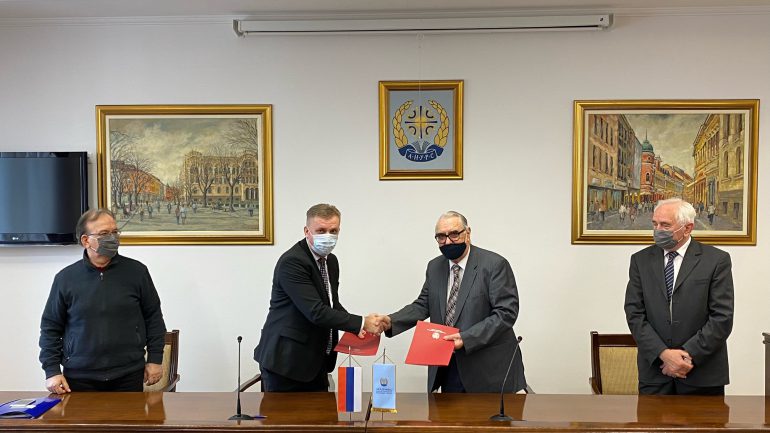 "Apeiron" and the Academy of Sciences and Arts of the RS signed a cooperation agreement
Determined to improve cooperation in the scientific, artistic and professional sense, today the rector of the Pan-European University, Prof. dr Sanel Jakupović and president of the Academy of Sciences and Arts of the Republic of Srpska prof. Dr. Rajko Kuzmanović signed an agreement on cooperation.
At the meeting held at the Academy, it was said that the goal is to facilitate joint scientific and artistic activities on the creation of significant scientific research projects and scientific gatherings in the country and abroad.
Special attention will be paid to training and exchange of personnel, joint performances for the purpose of advancing science and art, and finding better legal solutions for education, science, art and culture in the Republic of Srpska.
March 9, 2022
Public Relations Department