APEIRON IS ONE OF THE PARTNERS OF EYOF, THE BIGGEST SPORTS EVENT IN BIH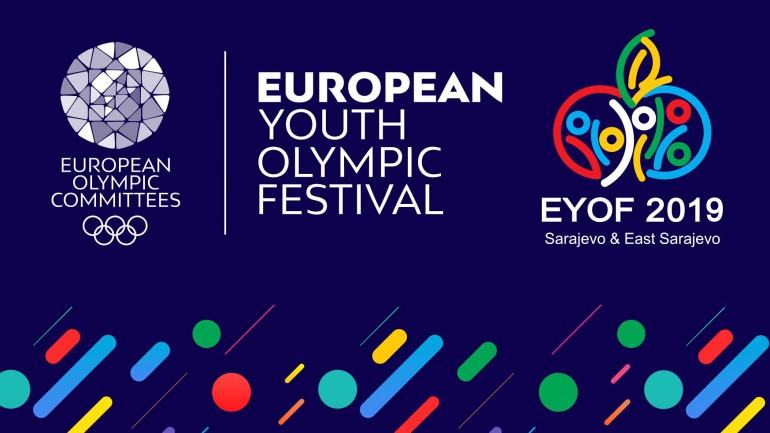 EYOF 2019 will gather tens of thousands of domestic and foreign guests in Bosnia and Herzegovina
Vučko and Grudvi together at the opening ceremony of the European Youth Olympic Festival.
Director of the European Youth Olympic Festival - EYOF 2019, Senahid Godinjak at the Pan-European University "Apeiron" in Banja Luka January 22 gave a lecture on the biggest sports youth festival in Bosnia and Herzegovina for young athletes between 14 and 18 years old. Godinjak said that around 1650 members of sports delegations from 46 countries took part in 8 sports at EYOF 2019, and that BiH will be represented by around 35 competitors.
"We are in the final preparations and the fighting grounds will soon be completely ready. Interest is huge both in the country and outside it, and we will host a large number of people. This gave us the obligation to present all this in the best possible light. We will send a new picture of Bosnia and Herzegovina to Europe. The Government of Republika Srpska allocated 1,5 million marks for the needs of EYOF and thank you to everyone who helped us," said Senahid Godinjak.
At the lecture, Željko Panić, the best swimmer of Bosnia and Herzegovina, shared his experiences, and prof. Dr. Relja Kovač, safety manager of EYOF 2019 and professor at the Faculty of Sports Sciences of the University "Apeiron.
EYOF 2019 will take place from 9 to 16 February 2019. The opening ceremony is scheduled for February 10 and will be held at the "Asim Ferhatović Hase" Olympic Stadium in Koševo, where the unforgettable "Vučko" from 1984 and "Grudvi", the mascot of EYOF 2019, will meet. The closing ceremony will be held in East Sarajevo, at the stadium of the "Slavija" Football Club.
EYOF 2019 is part of the European Olympic Committee, and the hosts of this winter youth festival are the cities of Sarajevo and East Sarajevo.
At EYOF 2019, athletes will compete in winter sports such as alpine skiing, biathlon, cross-country skiing, figure skating, ice hockey, curling and speed skating at several arenas in Sarjevo and East Sarajevo.
"Apeiron" University is one of the partners of EYOF 2019. Dean of the Faculty of Sports Sciences prof. Dr. Velibor Srdić and Deputy Director of the European Youth Olympic Festival - EYOF 2019 Natko Sudžuka signed the Cooperation Agreement at the end of November 2018 and it includes various educational-business activities in order to successfully prepare for the organization and holding of the Festival.
January 23, 2019 - Public Relations Department