APEIRON PARTNERS WITH TOP HANDBALL CLUBS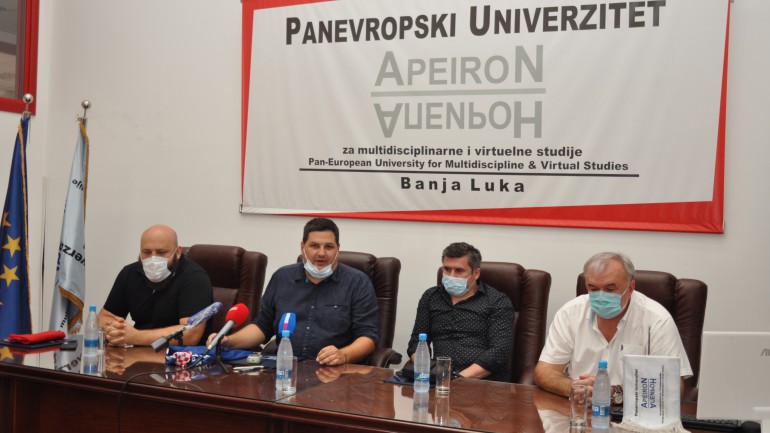 Two Cooperation Agreements were signed in the premises of the Pan-European University "Apeiron" Banja Luka.

"Handball club "Borac" Banja Luka and handball club "PPD Zagreb" Zagreb are reputable handball clubs in our region, and it was logical to establish cooperation with them.", pointed out the Dean of the Faculty of Sports Sciences, Prof. Dr. Velibor Srdić. The dean explained that cooperation will take place in both directions - students will have internships in the mentioned sports organizations, and players from the mentioned clubs will be tested in the Center for Sports Diagnostics of our University. Science and practice in synergy almost always produce good results.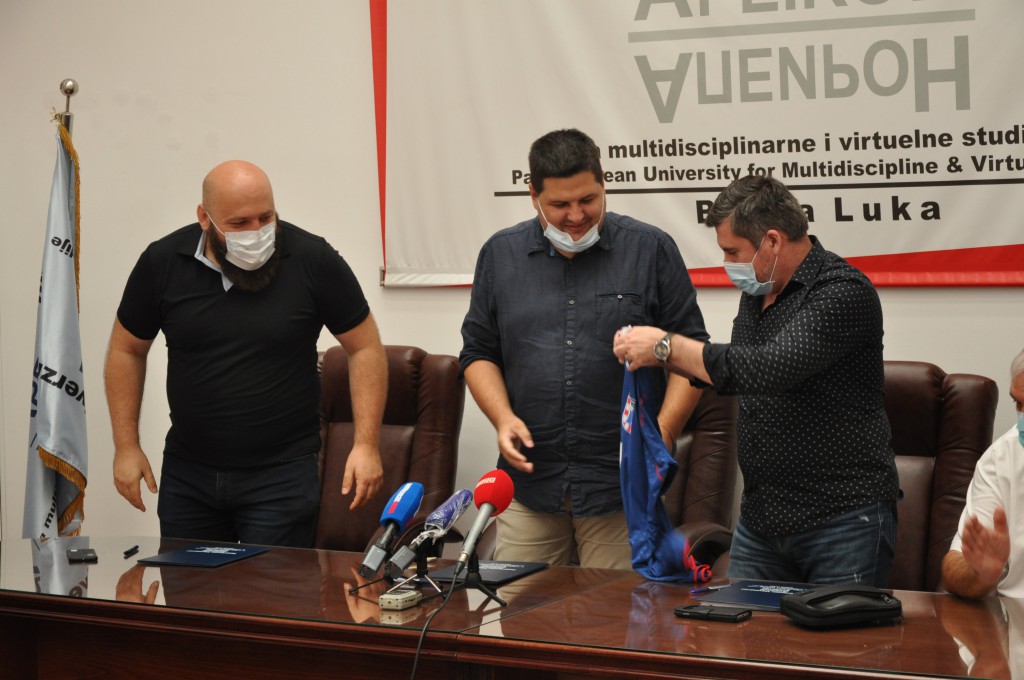 The signing of the Agreement was attended by Marinko Umičević, vice-president and Vladimir Branković, director of RK "Borac" and assistant professor Vedran Šupuković, director of RK "PPD Zagreb". Both parties pointed out that they are very satisfied with the signing of the Agreement on Cooperation. "Borca" handball players, after the ceremonial act of signing the contract, continued with anthropometric measurements in the premises of the University.
See the photo gallery here.