APEIRON PROVICER AT THE ERASMUS + CONTACT SEMINAR IN TIRANA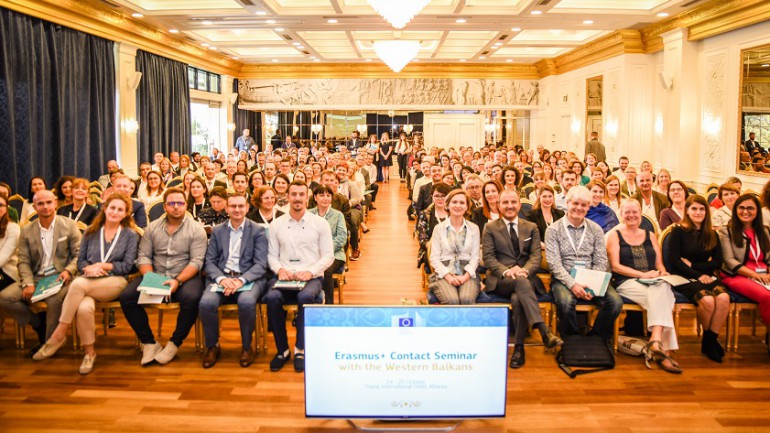 On October 24 and 25, 2019, an ERASMUS + contact seminar for the Western Balkans was held in Tirana, in which Professor Sanel Jakupović, vice-rector for scientific work and international cooperation of "Apeiron" University, participated. The seminar was attended by about 200 representatives of higher education institutions from 34 countries of the Erasmus + program, as well as from the partner countries of the Western Balkans.
The aim of the seminar was to increase the number of applications within the Western Balkans region for the next call for Erasmus+ projects, offering concrete networking opportunities.
The contact seminar covered all international actions of the Erasmus + program, with a special emphasis on international credit mobility and capacity building in higher education. As in previous years, the event featured networking sessions and a series of workshops discussing a range of relevant issues, such as mutual recognition of qualifications and periods of study abroad, Erasmus + application forms, selection and support for participants.
Bosnia and Herzegovina was represented by 20 participants from 19 higher education institutions. Our vice-chancellor, prof. Dr. Sanel Jakupović presented the study programs and potential of "Apeiron" University and offered the representatives of the program countries joint participation in the upcoming call for Erasmus + project proposals.
Na the following link you can find the seminar program and other relevant information about the ERASMUS+ program:

October 30, 2019 - Public Relations Department