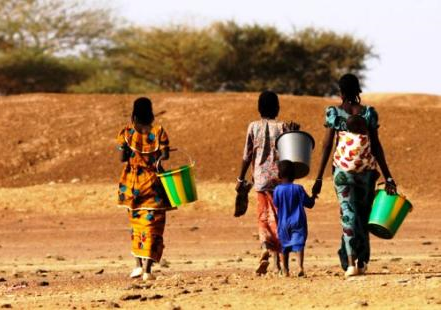 WORLD WATER DAY 2023 UNDER THE SLOGAN "ACCELERATING CHANGE"
Since 1993, March 22 has been celebrated every year as World Water Day, with the aim of raising awareness and encouraging action to solve the water supply crisis, as 2,2 billion people still live without access to safe water.
World Water Day 2023 is about "accelerating change" to address the water and sanitation crisis.
2015 the world has committed to Sustainable Development Goal (SDG) 6 as part of the 2030 Agenda – a promise that everyone will have safe water and sanitation management by 2030. We are currently seriously off track. Billions of people, a large number of schools, businesses, health centers, farms, agricultural farms, etc. are hindered because their rights to water and sanitation have yet to be fulfilled.
There is an urgent need to accelerate change – to move beyond 'business as usual'.
Water affects everyone, so we all need to be a part of "accelerating change" and each individual should do something about those changes.
What can we do about it?
We and our families, schools and communities can make a difference in the way we use, consume and manage water in our daily activities and lives.
Our obligations and changes in the approach to water management will be added to the obligations of governments, companies, organizations and institutions.
This World Water Day is a unique opportunity for us all to unite around water.