MA VALENTINA ĐORIĆ FROM EDUCONS UNIVERSITY HELD A WORKSHOP FOR OUR STUDENTS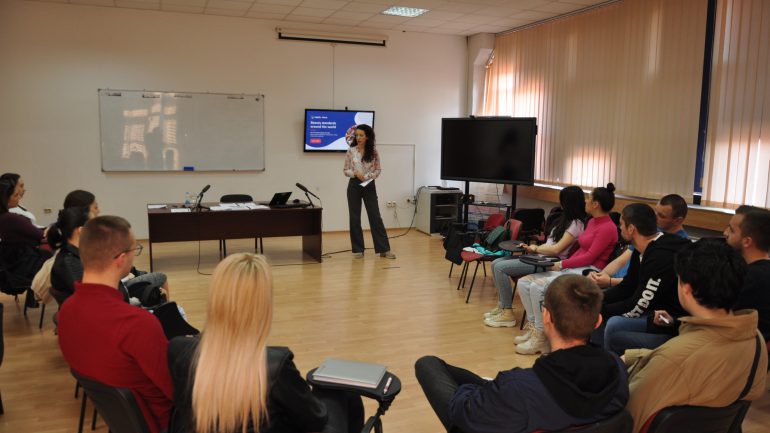 Valentina Đorić from Educons University held a workshop for our students
Through the ERASMUS + program, we continue the exchange of teaching staff
On April 20, Valentina Đorić, an English teacher at the Faculty of Sports and Psychology of the University "Educons" in Novi Sad, held a workshop for students of the Pan-European University on the topic "Conversation Skills and Vocabulary Building".
Our guest's visit, in the period from April 18 to 22, was organized as part of the ERASMUS+ staff exchange.
We remind you that "Apeiron" and Educons University last year signed a cooperation agreement within the Erasmus+ program, which includes the exchange of students, academic and non-academic staff from the Faculty of Information, Law, Sports and Philology and with the Faculty of Business Economics.
April 25, 2023
Public Relations Department