DILIGENCE AND WORK BROUGHT STUDENTS FREE SCHOOL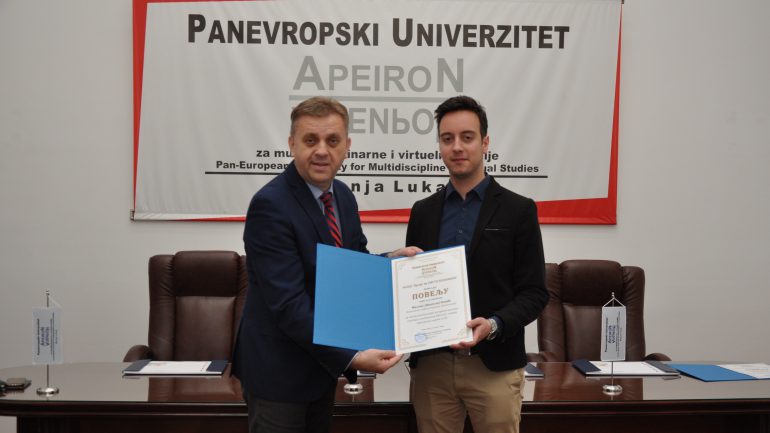 DILIGENCE AND WORK BROUGHT STUDENTS FREE SCHOOL
On the occasion of commemorating 19 years of the Pan-European University, three students with the highest grade point average were awarded scholarships today.
Scholarships - free tuition fees for the XNUMXth year are traditionally awarded from the Scholarship Fund "Prof. Dr. Risto Kozomara", which was founded in memory of our respected rector Risto Kozomara.
This year, thanks to their hard work and commitment, scholarships were awarded to Marko Babić, a student at the Faculty of Health Sciences, Milan Panić from the Faculty of Information Technologies and Bosiljka Grčić, a student at the Faculty of Philological Sciences.
In the past years before the corona, scholarships were awarded to students at the ceremonial academies marking University Days. The epidemiological situation did not allow us to traditionally celebrate the jubilee this February, and the charters were handed to the students by the rector, prof. Dr. Sanel Jakupović and wished luck and success in the further work of these young people.
March 8, 2022