OUR Rector PRESIDING THE RECTOR'S CONFERENCE OF THE REPUBLIC OF SERBIA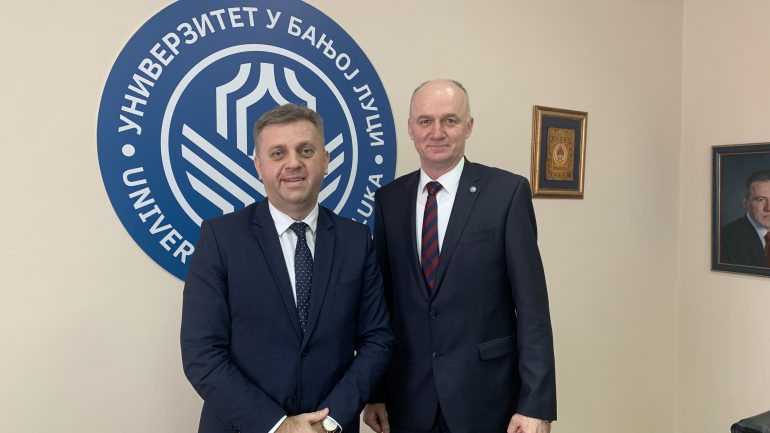 Our rector, chairman of the Rector's Conference of the Republic of Srpska
Today in Banja Luka, prof. was appointed as the new chairman of the Rector's Conference of the Republic of Srpska. Dr. Sanel Jakupović, rector of Pan-European University "Apeiron", and Jelena Davidović, secretary of "Apeiron" University, for the general secretary. Prof. was elected as the deputy chairman. Dr. Milan Kulić, rector of the University of East Sarajevo.
For a term of two years, professor Jakupović took over from the previous chairman, prof. Dr. Radoslav Gajanin, rector of the University of Banja Luka.
The rectors' conference consists of all rectors of public and private universities in the Republic of Srpska. They deal with issues of common interest for the operation and development of the university, analysis of the situation and social needs for higher education personnel, and the organization of scientific meetings.
At the session, the rectors of the university accepted information on the organization of a joint round table of the Rector's Conferences of Republika Srpska, the Rector's Conference of BiH and the Conference of Universities of Serbia (KONUS) dedicated to issues of scientific and educational activity of the university and joint cooperation in all areas of interest.
The Financial Report of the Rector's Conference for the year 2021 was also adopted at the session.
February 4, 2022. Department of Public Relations