OUR STUDENT CHAMPION WAS SELECTED AS THE BEST ATHLETE, AND THE DEAN AS AMBASSADOR OF SPORTS OF SERBIA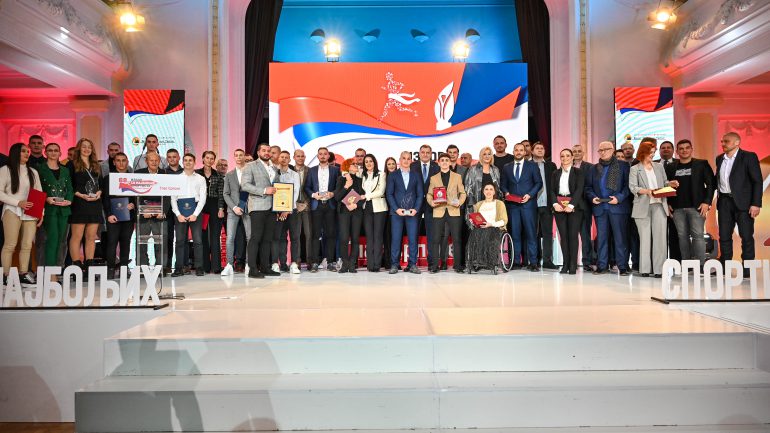 Our student champion was chosen as the best athlete, and the dean was chosen as the sports ambassador of Srpska
Pavle Dujaković, a student of the Faculty of Sports Sciences of the University "Apeiron", was chosen as the best at the 68th Selection of the best athletes of the Republika Srpska for 2022, held on December 12, and the dean of the same faculty, prof. Velibor Srdić, Ph.D., as Ambassador of Sport of Srpska.
Dujaković is a karate player who won silver medals at the World and European Championships, the champion of Republika Srpska and Bosnia and Herzegovina, and the president of Republika Srpska Milorad Dodik presented him with the award.
Professor Srdić is the president of the World Dance Organization, the president of the Federation of Modern Dances of BiH, he is the founder of the first elementary ballet school in the RS, and the Banja Luka club "Gema", which he proudly points out is the most trophy-winning dance club in the Republic of Srpska, has been working since 1994.
At the event traditionally organized by "Voice of Srpska", the best volleyball player of the Republic of Srpska, Jovana Biberdžić, took second place. In addition to our dean, plaques for sports ambassadors were presented to water polo players Gojko and Duško Pijetlović and beach volleyball referee Kristina Pantelić Babić.
December 14, 2022
Public Relations Department