THE NORWEGIANS OFFER EDUCATION TO APEIRON'S NURSING STUDENTS FOR THE EU LABOR MARKET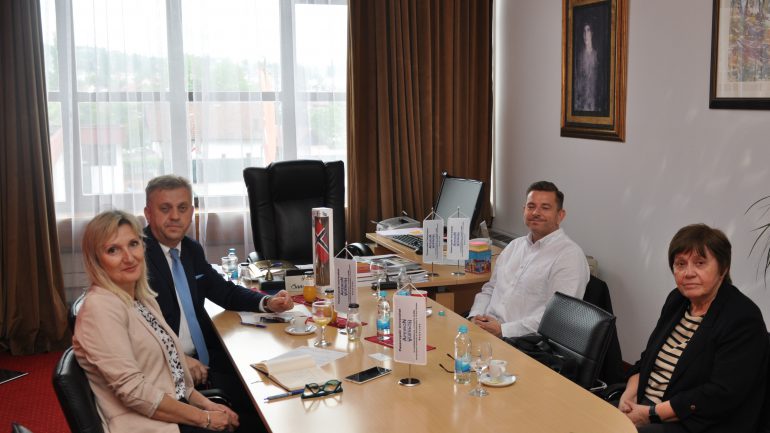 Norwegians offer education to Apeiron's nursing students for the EU labor market
Rector of the Pan-European University "Apeiron", prof. Dr. Sanel Jakupović and his colleagues hosted representatives of the Norwegian company "Focus care AS" yesterday.
Tommy AIversen, director of the academy of the "Focus Care AS" group, and Vesna Forbergski, an associate of the company and an assistant at NTNU (Norwegian University of Science and Technology), presented the opportunities for students of the Faculty of Health Sciences of the University "Apeiron" to participate in the Nursing study program in educational programs that offered within the "Focus care Academy".
The Norwegian side offered "Apeiron" cooperation for additional education of students of the first cycle in the final years of the Nursing study program and preparation of their qualifications for active participation in the labor market of Norway and member states of the European Union as highly educated nurses.
In the following period, concrete steps have been announced regarding the signing of a joint agreement and the activation of cooperation, in order to enable "Apeiron" students to participate in educational programs with the Norwegian partner from September.
May 4, 2023
Public Relations Department