THE FIRST CERTIFIED DRONE PILOTS TRAINED THANKS TO EDUCATION AND THE NEW "APEIRONA" PROJECT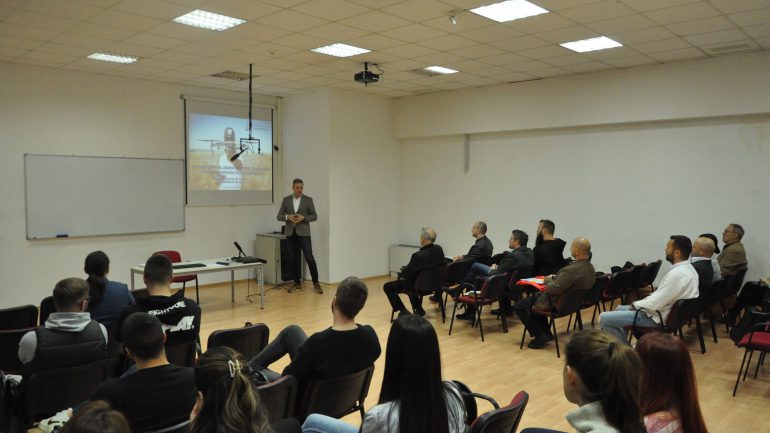 THE FIRST CERTIFIED DRONE PILOTS TRAINED THANKS TO EDUCATION AND THE NEW "APEIRONA" PROJECT
On Saturday, May 20, the training for a certified drone operator/pilot was completed in Banja Luka, organized by the Department for Research in Traffic Engineering and Other Technical Sciences of the Scientific Research Institute of the Pan-European University "Apeiron".
Today, the same education for new participants will be held in East Sarajevo and will last until May 28.
Theoretical and practical drone flying training includes 20 hours of instruction, lasts three days and is fully in accordance with the current regulations in Bosnia and Herzegovina and European Union standards in the field of drone flying.
Education is open to all citizens over the age of 16 and to legal entities and entrepreneurs who want to provide training to their employees.
"This is a new project, the first of its kind in the Republic of Srpska and Bosnia and Herzegovina, and it is the contribution of Apeiron University to the legalization and safety of drone flying. About 300 drones are registered in our area, which is estimated to be 10% of the total number of drones in use without any organized education by educational institutions, and this gives activities like ours increasing social importance. The training university owns drones of the latest generation DJI mini DRON, and the classes are conducted by international instructors for drone control," emphasized prof. Danislav Drašković, Ph.D., project manager of the program and dean of the Faculty of Traffic of the University "Apeiron".
Students of "Apeiron" University and students of "Gemit-Apeiron" High School Center are provided with a 250% discount on the price of 20 KM.
May 26, 2023
Public Relations Department