LABORATORY EXERCISES HELD IN JELŠINGRAD STEEL FOUNDRY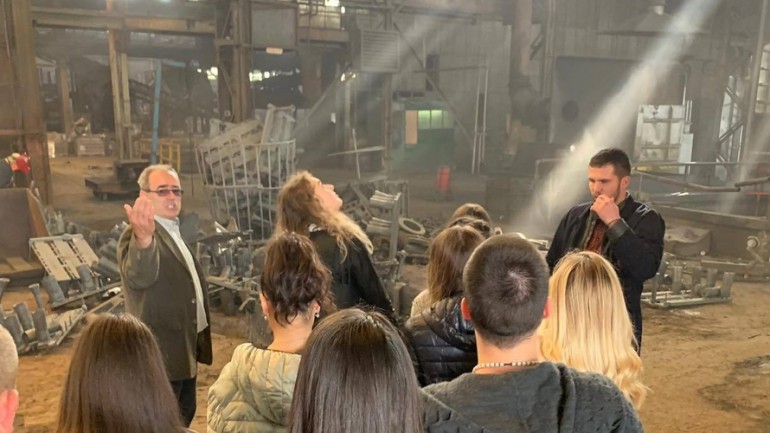 At the end of October, laboratory exercises were organized in the "Jelšingrad" steel foundry for the students of the Faculty of Transport and Information Technologies of the Pan-European University. Through exercises, students investigated the mechanical characteristics of metals (tensile strength, hardness and toughness) and their alloys. In addition to casting technology, they had the opportunity to learn about cutting, welding, testing and heat treatment technologies.
"This is the best way for students to see the application of theory in practice, and the problem is studied in the courses Materials and processing technologies, as well as in the Basics of Mechanical Engineering," said Tomislav Vujnović, a teacher who is engaged in these courses. He added that this type of teaching is provided for in the course curriculum. In addition to the exercises, the students had the opportunity to tour the entire factory and see how all the plants work.
November 2019 – Public relations department