THE ACADEMIC YEAR HAS BEGUN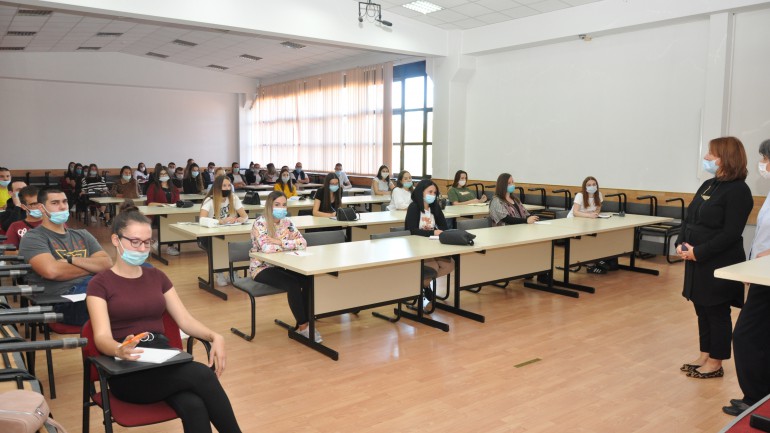 The first lecture at "Apeiron" University for the first group of freshmen of the Faculty of Health Sciences was held on October 5. Dean of the faculty, prof. Dr. Ljiljana Stojanović Bjelic greeted her students and wished them successful and fruitful work.
In order to comply with all recommended measures for the prevention of COVID-19 and to ensure the highest degree of safety, teachers work with students in smaller groups.
October 6, 2020 - Public Relations Department