SIGNED AGREEMENT ON COOPERATION - "AURIS" ENABLED PRACTICAL TEACHING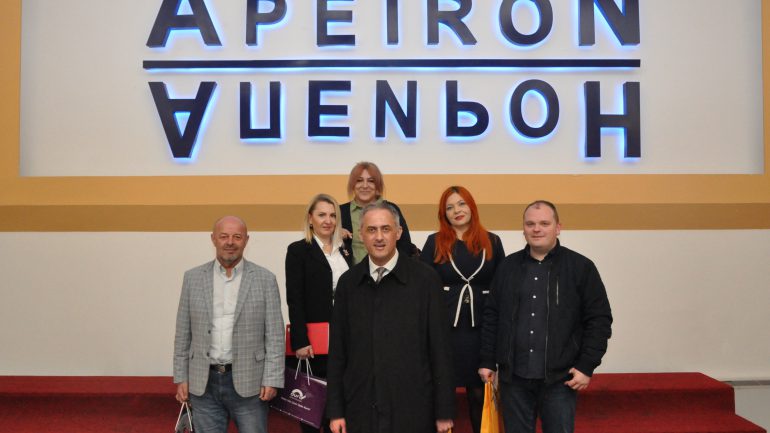 "APEIRON" IS EXPANDING THE LIST OF PARTNERS, AND THE STUDENTS ARE EXPANDING THE LIST FOR ACQUIRING NEW KNOWLEDGE
Cooperation agreement signed - "Auris" enabled practical teaching
A cooperation agreement was signed between the Pan-European University "Apeiron" and the Microcredit Company "Auris" in mid-March, which will enable the students of "Apeiron" additional practical teaching, volunteering and internships.
Students of the Faculty of Traffic, Faculty of Business Economics, Information Technologies and Legal Sciences of the University "Apeiron" have the opportunity to do an internship in this microcredit company during 4 working weeks and in a cycle of 80 working hours. The mentors will keep records, supervise the work and activities of the students, who will be issued with a certificate of completed internship upon completion.
"Apeiron" University has signed agreements with about 60 institutions, companies, health and educational institutions, which have opened their doors and enabled the performance of practical classes for our students.
Banja Luka, March 21, 2023
Public Relations Department