A PROFESSOR FROM THE CZECH REPUBLIC WILL GIVE A LECTURE IN THE FIELD OF NEUROREHABILITATION TODAY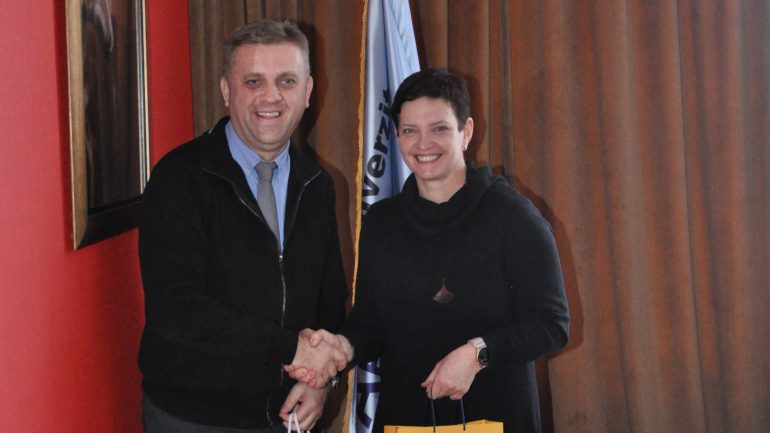 A PROFESSOR FROM THE CZECH REPUBLIC WILL GIVE A LECTURE IN THE FIELD OF NEUROREHABILITATION TODAY
Marcela Mikova, professor of Physiotherapy at the University of South Bohemia - Czech Republic, will give a lecture in the field of neurorehabilitation to Physiotherapy students today and on Thursday, February 9, from 16 p.m.
Mikova deals with topics such as: stroke, cerebral palsy, neurorehabilitation, cognitive rehabilitation and spasticity.
Our guest is also the head of the Institute for Physiotherapy and Selected Medical Disciplines, she is also a Doctor of Physiotherapy.
This lecture was organized thanks to the ERASMUS + program, within the framework of which students and teachers of the Pan-European University stayed at the University of South Bohemia last summer.
February 6, 2023
Public Relations Department