PROMOTION OF THE RICH PUBLISHING ACTIVITIES OF OUR UNIVERSITY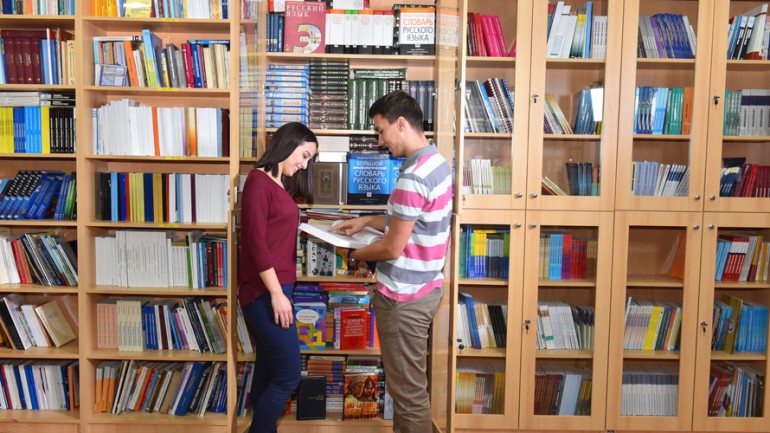 15 years of university books
On the occasion of University Day, tomorrow at 11 a.m., textbooks and printed modern teaching aids will be presented, published during the past year, as part of the broad mission of the Center for publishing activities of our University. University, higher education institution of knowledge and confirmed extensive contribution to science. The authors are doctors of science, teachers and associates, and the production is of an educational nature, intended for students and interested professional public.
Rector of the Pan-European University academician prof. Dr. Zoran Ž. Avramović says about it:The publishing house of the Pan-European University Apeiron, with its last year's editions, contributes to the development of university books in the region, in terms of scientific quality and choice of topics and type of processing. The published books are from the field of natural sciences, social sciences and humanities and are distinguished by their quality, which implies a good publishing policy and compliance with the reform of higher education. In order to get to where we are now, we are preparing by setting academic methodological, didactic and art-graphic standards, as well as professional and managerial skills.. "
Prof. Dr. Aleksandra Vidović, head of the Center for Publishing Activities, points out that 11 textbooks and monographs were published last year, which, thanks to the appropriate methodology, are a model of modern textbooks. Printed editions, in addition to modern electronic, interactive forms, meet the educational needs of students and in their own way supplement the existing offer of contemporary literature and educational resources.
Books published in 2019
Aleksić Milanka, Vujinović Gligorić Bogdana, Management Accounting, Pan-European University "Apeiron", Banja Luka, 2019,
Reviewers: prof. Dr. Ramiz Kikanović and Prof. Dr. Jusuf Kumalić.
Siniša Tomić, Effects and inductive character of the multimedia concept of electronic education in BiH, Pan-European University "Apeiron", Banja Luka, 2019,
Reviewers: prof. Dr. Branko Latinović
Marin Kvaternik, Quitting tobacco use in the practice of family medicine, Pan-European University "Apeiron", Banja Luka, 2019,
Reviewers: prof. Dr. Kosana Stanetić and Assoc. Dr. Slađana Petrović Šiljak
Semiz Zoran Ž., Psychopathology with psychiatry, Pan-European University "Apeiron", Banja Luka, 2019,
Reviewers: Prof. Dr. Marija Burgić – Radmanović and Assoc. Dr. Nera Zivlak Radulović
Dragan Kolev, Neuromarketing: theory and practice, Pan-European University "Apeiron", Banja Luka, 2019,
Reviewers: prof. Dr. Slobodan Marinković Moca, Prof. Marko Laketa and Assoc. Dr. Darko Tadić
Duško Medić, Real law of the RS 4th edition, Pan-European University "Apeiron", Banja Luka, 2019, p:776,
Reviewers: academician prof. Dr. Zoran Rašović and Prof. Dr. Ilija Babić
Osmo Bajrić, Senad Bajrić, Biomechanical bases of movement structures in football, Pan-European University "Apeiron", Banja Luka, 2019
Reviewers: prof. Dr. Ismet Bašinac and emeritus prof. Dr. Branimir Mihić.
Slađana Šiljak, Medical deontology and public health, Pan-European University "Apeiron", Banja Luka, 2019,
Reviewers: prof. Dr. Biljana Mijović and Prof. Dr. Milorad Balaban
Jelena Vojinović Kostić, Revision and proofreading of the text, Pan-European University "Apeiron", Banja Luka, 2019,
Reviewers: prof. dr Sreto Tanasić and prof. Dr. Drago Tešanović.
Željko Stanković, Srđan Maričić, Predrag Matović, Dražen Marinković, Fundamentals of Informatics and Computing, Pan-European University "Apeiron", Banja Luka, 2019,
Reviewers: academician prof. Dr. Zoran. Ž. Avramović and Prof. Dr. Branko Latinović.
Stanišić Slobodan, Law of obligations - general part, book 1,2,3, Pan-European University "Apeiron", Banja Luka, 2019
Reviewers: Prof. Dr. Medić Duško, Prof. Dr. Ilija Babić