A STUDENT FROM EDUCONS UNIVERSITY WILL SPEND THE ENTIRE SUMMER SEMESTER WITH US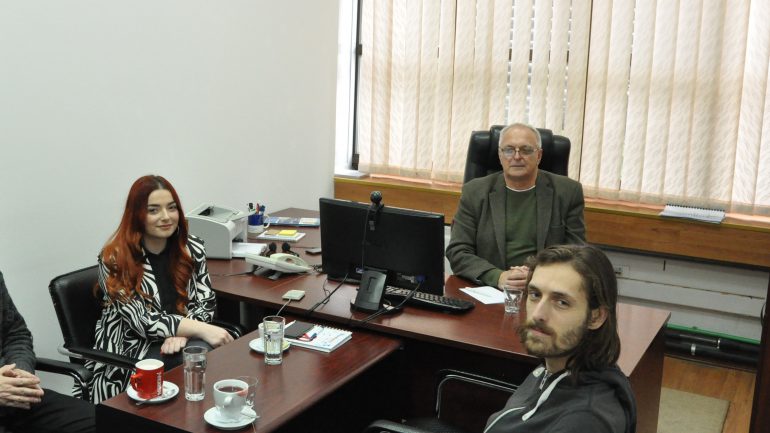 A student from Educons University will spend the entire summer semester with us
Danilo Marković from Novi Sad, a student of the Educons University at the Pan-European University "Apeiron" came to the Faculty of Information Technologies through Erasmus +, a student exchange program.
Danilo will spend the entire summer semester with us, and he discussed all important issues with the dean, prof. Dr. Branko Latinović and vice-dean, prof. Dr. Željko Stanković on Friday, March 3.
Last year, "Apeiron" and Educons University signed a cooperation agreement within the Erasmus+ program, which includes the exchange of students, academic and non-academic staff from the Faculty of Information, Law, Sports and Philology and with the Faculty of Business Economics.
Banja Luka, March 8, 2023
Public Relations Department