STUDENTS OF THE PAN-EUROPEAN UNIVERSITY VISIT FON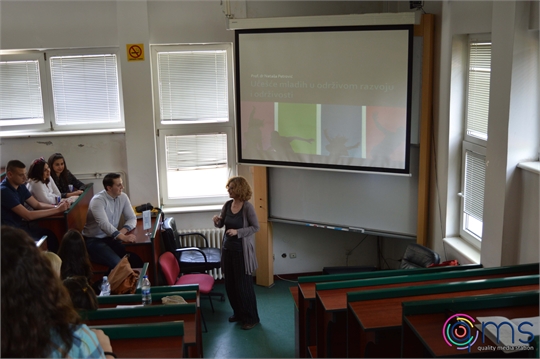 Students of the Faculty of Business Economics with their professor Dragan Kolev, 18. April, they visited colleagues at the Faculty of Organizational Sciences in Belgrade. The hosts presented the way their higher education institution works and organized a meaningful program for the guests from Banja Luka.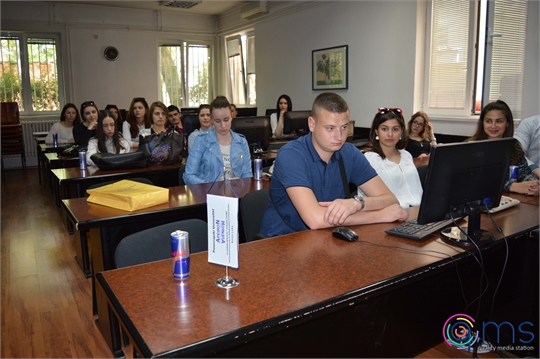 We attended a lecture on Ecological Management, held by FON professor Nataša Petrović, and we exchanged experiences from this and other fields with the valuable Belgrade student team, said Rajko Zgonjanin, a first-year student at the Faculty of Business Economics. Rajko added that the students went to Belgrade thanks to the support of the University management and their dean, Professor Sanel Jakupović.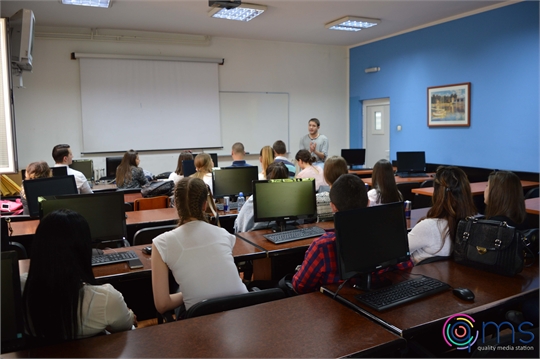 By the way, the Pan-European University "Apeiron" and the Faculty of Organizational Sciences in Belgrade have been partners since 2010, when they signed a cooperation agreement.
We should nurture any possibility that implies the exchange of knowledge, but also the desire for even stronger cooperation between these two faculties. Since FON and the Faculty of Business Economics are related fields, it is very important to look at the approach to these sciences from other perspectives and see what are the good policies that should be applied in your work, emphasized Sara Racić, president of the Student Organization of FON.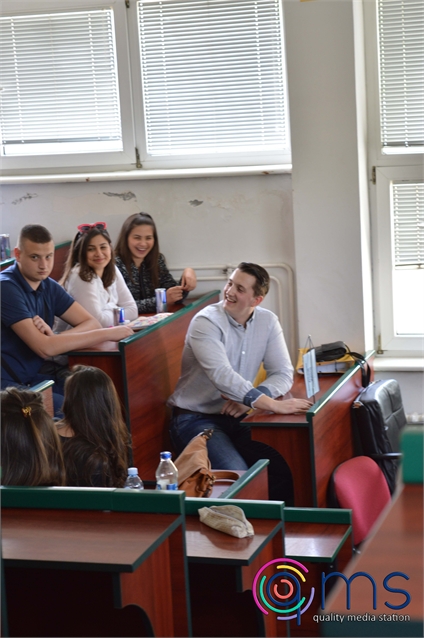 As part of the visit, the students also visited all the interesting places in Belgrade, and in the near future they will take on the role of host, when they will host the students who afforded them a great stay in the Serbian capital.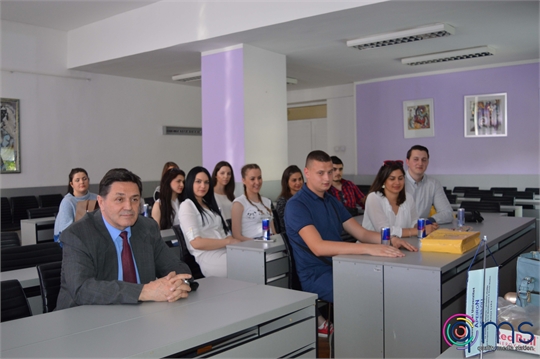 April 20, 2016 - Public Relations Department