The formal reception and the first academic class for newly enrolled students was held on October 1.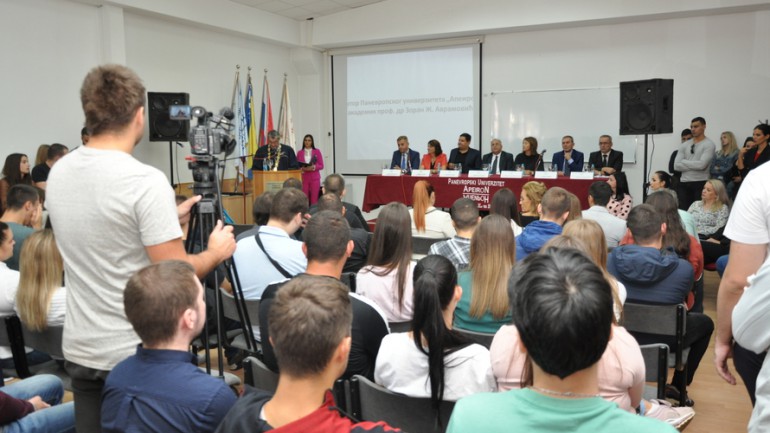 The students were greeted with words of welcome by the rector, academician prof. Dr. Zoran Ž. Avramović, the president of the Board of Directors, Darko Uremović, and the deans of all seven faculties.
You can view the photo gallery here.