COMPETITION FOR THE BEST TECHNOLOGICAL INNOVATION - PRIZE FUND 30 KM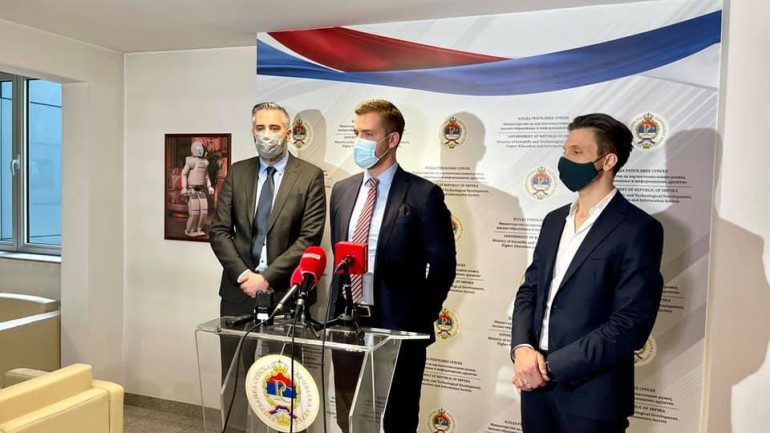 Competition for the best technological innovation in Serbia and the Republic of Srpska
The Ministry of Scientific and Technological Development, Higher Education and Information Society of the Republika Srpska, in cooperation with the Ministry of Education, Science and Technological Development of Serbia, is organizing the Competition for the Best Technological Innovation for the 15th year in a row, and all interested innovators who have a realized innovation or an innovation about to be realized can apply until May 5, 2021 on the website www.inovacija.org.
The prize fund of this year's competition is 30.000 KM. The winner gets 8.000 KM, the second place 6.000 KM, the third place 5.000 KM, the fourth place 4.000 KM, the fifth place 3.000 KM and the sixth place team gets 2.000 KM.
"And this year we have categories for the best high school team and the best student team, which each receive 1.000 KM", said Sanda Desnica, an expert advisor in the Ministry of Science and Technology Development, Higher Education and Information Society of the Republic of Srpska. She emphasized that the goal of the competition is to support innovation, help in starting businesses, promote innovations and encourage their commercialization.
All information available at http://inovacija.org/pocelo-15-po-redu-takmicenje-za-najbolju-tehnolosku-inovaciju-2021-u-republici-srpskoj/.
April 27, 2021 - Public Relations Office