THE BOOK OF MOURNING ON THE DEATH OF PROFESSOR DUŠKO MEDIĆ WAS OPENED IN THE UNIVERSITY HALL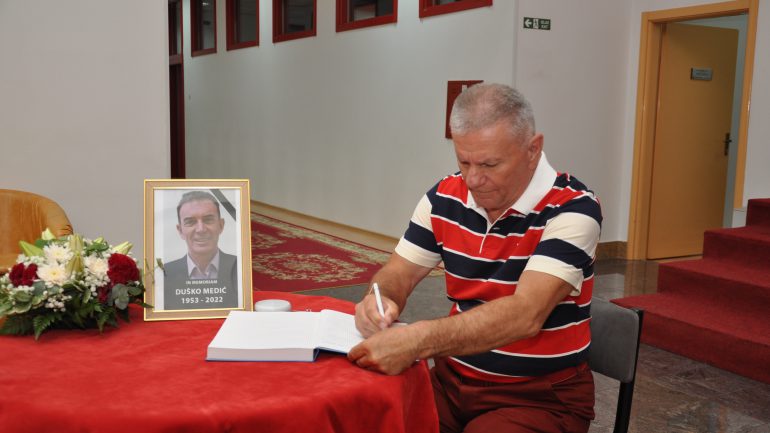 In the hall of the University, a book of mourning was opened on the occasion of the death of Professor Duško Medić
Duško Medić, a longtime professor at the Pan-European University, died on June 29. On this occasion, for all those who want to say goodbye to our respected professor, a book of mourning will be opened in the hall of the University in the next three days.
The commemorative gathering is organized by the Constitutional Court of the Republic of Srpska on July 2, 2022 at 10:30 a.m., in the small hall of the Banski Dvor Cultural Center.
The funeral will take place on Saturday, July 2, 2022, at 13 p.m., at the City Cemetery in Vrbanja.
June 30, 2022
Public Relations Department