"APEIRON" UNIVERSITY AND THE ADMINISTRATION FOR INDIRECT TAXATION WOULD LAUNCH PROFESSIONAL EDUCATION FOR EMPLOYEES IN THE ECONOMY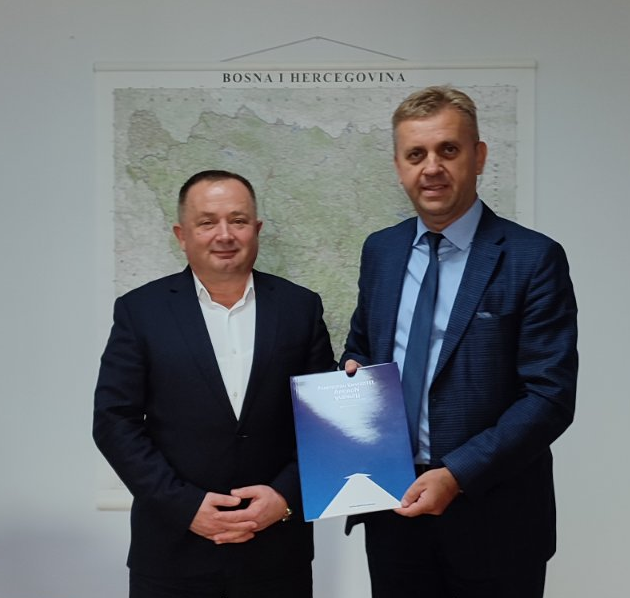 "Apeiron" University and the Directorate for Indirect Taxation of Bosnia and Herzegovina launched professional education for employees in the economy
Call for applications open
The Pan-European University "Apeiron" and the Administration for Indirect Taxation of Bosnia and Herzegovina (UINO BiH) have launched an advanced level professional education program for employees in business entities in Bosnia and Herzegovina, in the academic year 2022/2023.
The lecturers are renowned experts, most of them from UINO BiH, and some come from "Apeiron" University and from abroad. "Teaching is modular, i.e. companies will be able to choose to listen to different modules depending on the needs of their employees, so we have created a total of 6 modules with UINO. Our advantage is also reflected in the ability to schedule classes for students in 4 different cycles. One attendee can listen to the selected module(s) in one of the selected time cycles", emphasized Rector Jakupović.
Lecturers and participants will deal with very current topics such as VAT, excise duty, customs and forwarding, IT and the indirect taxation system, foreign trade operations, administrative procedure... Depending on the topics and modules they attended, participants receive a certificate signed by the rector of the University, the director UINO, and module leader.
Detailed information about the education program, including the electronic registration form for participants, are available at the following link:
https://apeiron-uni.eu/wp-content/uploads/edukacija/index.html