WITH THE HELP OF THE MINISTRY, A NEW MOBILE DEVICE FOR MEASURING WATER QUALITY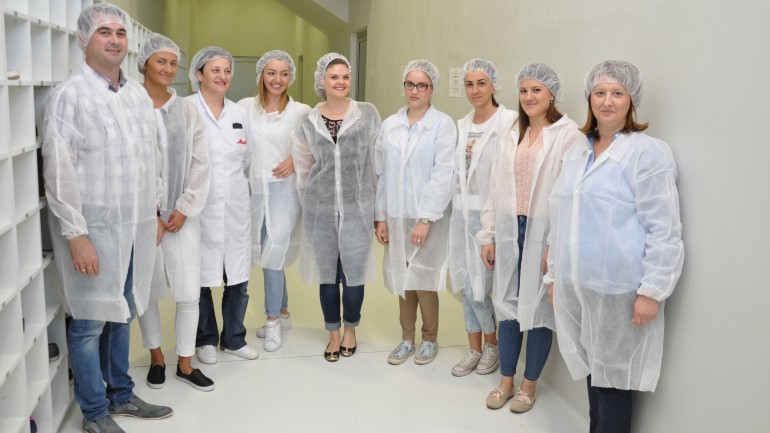 The Faculty of Health Sciences was granted five thousand marks for the purchase of a multiparameter - a mobile device for measuring water quality parameters, as part of the competition for co-financing of the Infrastructure Improvement Program and the procurement of equipment for scientific research work of the Ministry of Scientific and Technological Development, Higher Education and Information Society of the Republic of Srpska. The total purchase value of the device is seven thousand marks.
"Thanks to the acquisition of a mobile multi-parameter, students will be able to independently measure water quality and thus train for proper water sampling, that is, obtaining reference samples, which is important from the point of view of determining the appropriate place where water analysis can be performed with this device", said Prof. Dr. Ljiljana Stojanović Bjelić, Dean of the Faculty of Health Sciences.
The database located in the device will enable students to process and present measurement results using statistical methods. The device can also be upgraded with the purchase of additional probes for the analysis of parameters such as chlorides, nitrate nitrogen, ammonia nitrogen, etc. In the water quality testing laboratory there are devices such as pH meter, spectrophotometer, dishes and chemicals.
The incentive for the improvement of scientific research work at our university by the Ministry of Science and Technology Development, Higher Education and Information Society of the Republic of Srpska was also significant in 2020. Funds have been approved for the Faculty of Traffic for the co-financing of a scientific research project entitled "Systematic monitoring of the composite index of traffic safety (KIBS) in the territory of the Republic of Srpska". In the same year, the Ministry financially supported projects at the Faculty of Sports Sciences of the Pan-European University.
January 21, 2021 - Public Relations Department