THANKS TO OUR ASSISTANT PROFESSOR DALIBOR DRLJAČI, THE UNIVERSITY OF TUNISIA AND "APEIRON" ARE GOING INTO JOINT PROJECTS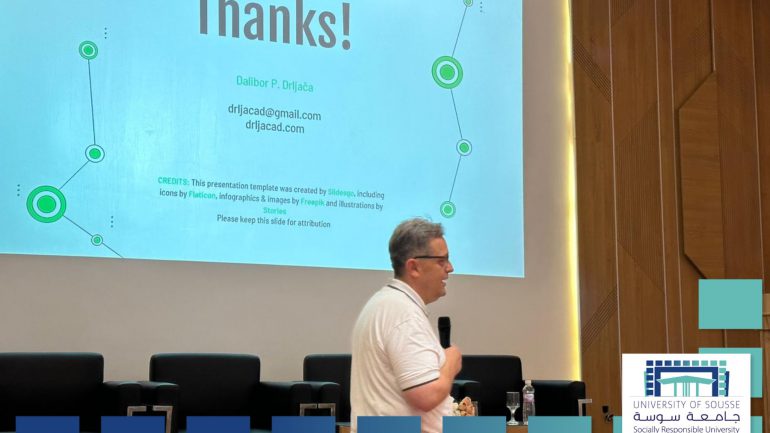 THANKS TO OUR ASSISTANT PROFESSOR DALIBOR DRLJAČI, THE UNIVERSITY OF TUNISIA AND "APEIRON" ARE GOING INTO JOINT PROJECTS
University of Sousse – Tunisia (PMO University of Sousse) during August of this year organized a two-day workshop: How to write a good proposal within the Horizon Europe program, and one of the lecturers was assistant professor of "Apeiron" University, Dr. Dalibor Drljača.
"It was an honor for us that the international expert Dalibor Drljača participated and together with the other team of lecturers made the workshop a huge success", said the organizers from Africa, and Drljača was presented with a plaque as a sign of gratitude. The workshop is also supported by EURAXESS Africa, aimed to encourage the participants' expertise in writing proposals within the framework Horizon europe.
It was Drljača who opened the way for cooperation between the University of Sus and the Pan-European University "Apeiron" from Banja Luka.
The cooperation will include joint projects of the two universities in the field of education and science, exchange of teaching staff and exchange of papers for scientific conferences and journals.
September 6, 2023
Public Relations Department