PROJECT WITH THE ADMINISTRATION FOR INDIRECT PREVENTION OF BIH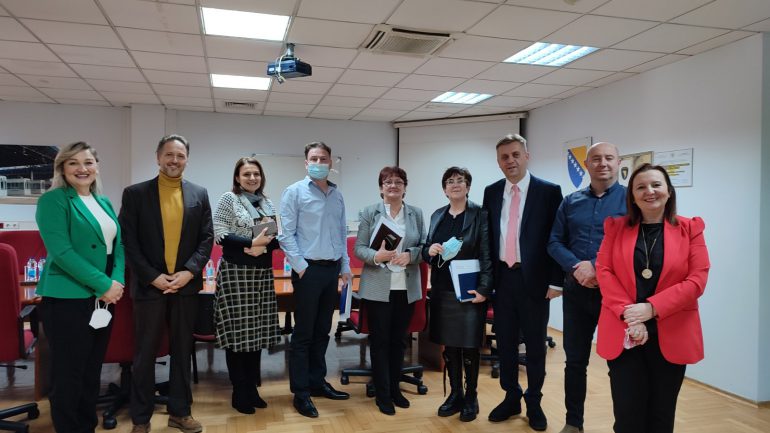 Final preparations are underway for the launch of the project of the BiH Indirect Tax Administration and the Pan-European University "Apeiron" - education in the field of indirect taxation for businessmen in Bosnia and Herzegovina.
In the past period, a meeting was held between representatives of the Administration and "Apeiron", who are preparing the project.
The professional education program is designed as an advanced level of businessmen's training in the areas of economic and fiscal policy, taxes, customs, excise, forwarding, as well as IT components supporting the indirect taxation system, and it would be carried out jointly by the most recognized experts of the ITA of BiH and professors of Apeiron University. A public call for businessmen in Bosnia and Herzegovina will be announced in the near future.
We would like to remind you that the Pan-European University achieves excellent cooperation with the BiH Indirect Tax Administration, where "Apeiron" students have been going for practical classes for many years.