COOPERATION WITH BUSINESS
One of the goals of the Education Development Strategy in the Republic of Srpska is to connect higher education with the labor market.
Pan-European University Apeiron has established strong ties with the environment and the economy, the scientific and academic community, and the local community. This cooperation is realized in several ways:
through projects led by the Pan-European University or its professors, which are practically oriented towards solving certain problems in the economy;
through business and technical cooperation on the implementation of student internships and improvement of students' career development;
https://cvk.apeiron-uni.eu/praksa
participation of business representatives in scientific and professional meetings organized by the University;
participation of teaching staff, students and administrative staff in expert meetings and trainings organized by representatives of the economy, local community and international community;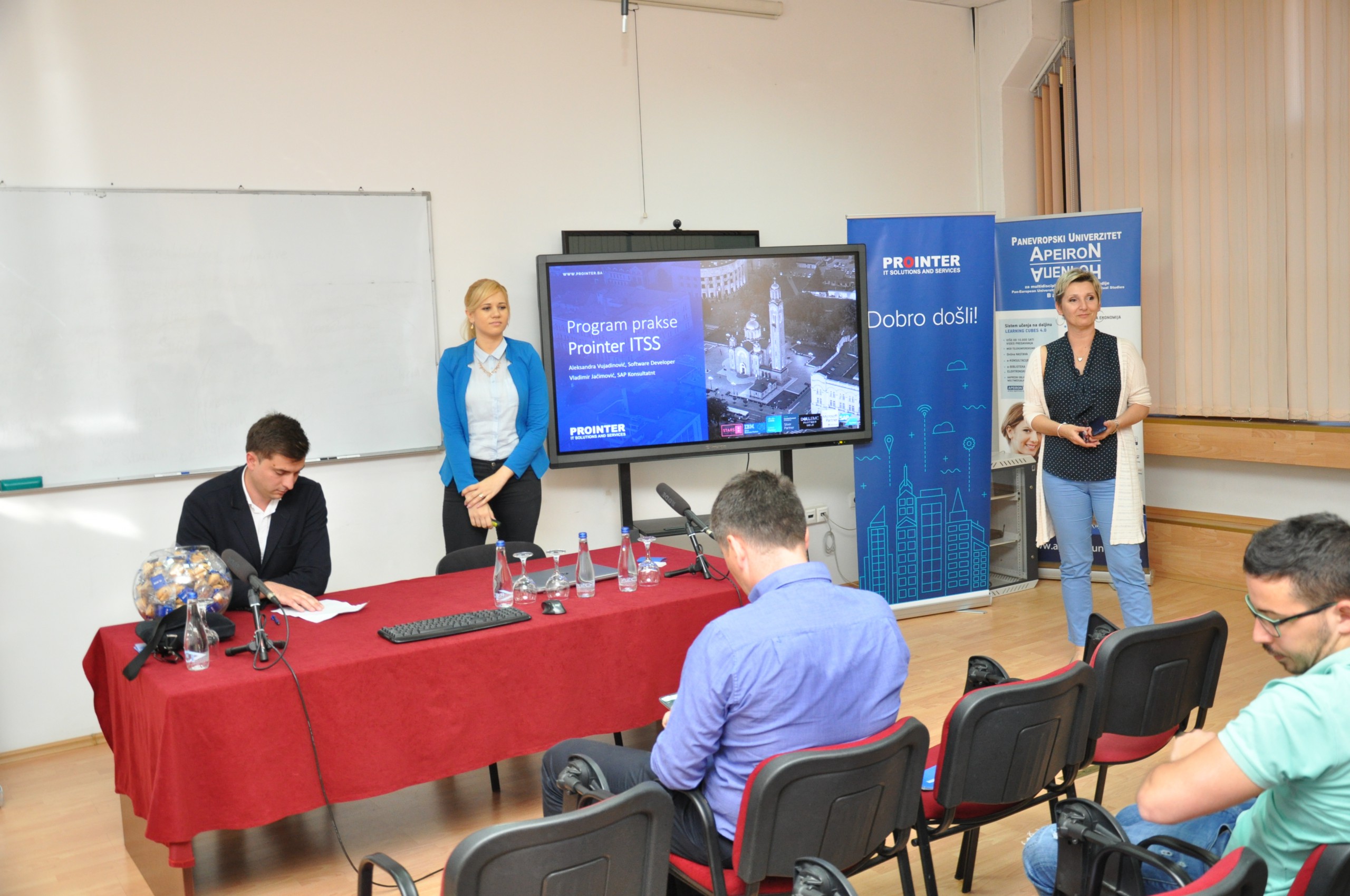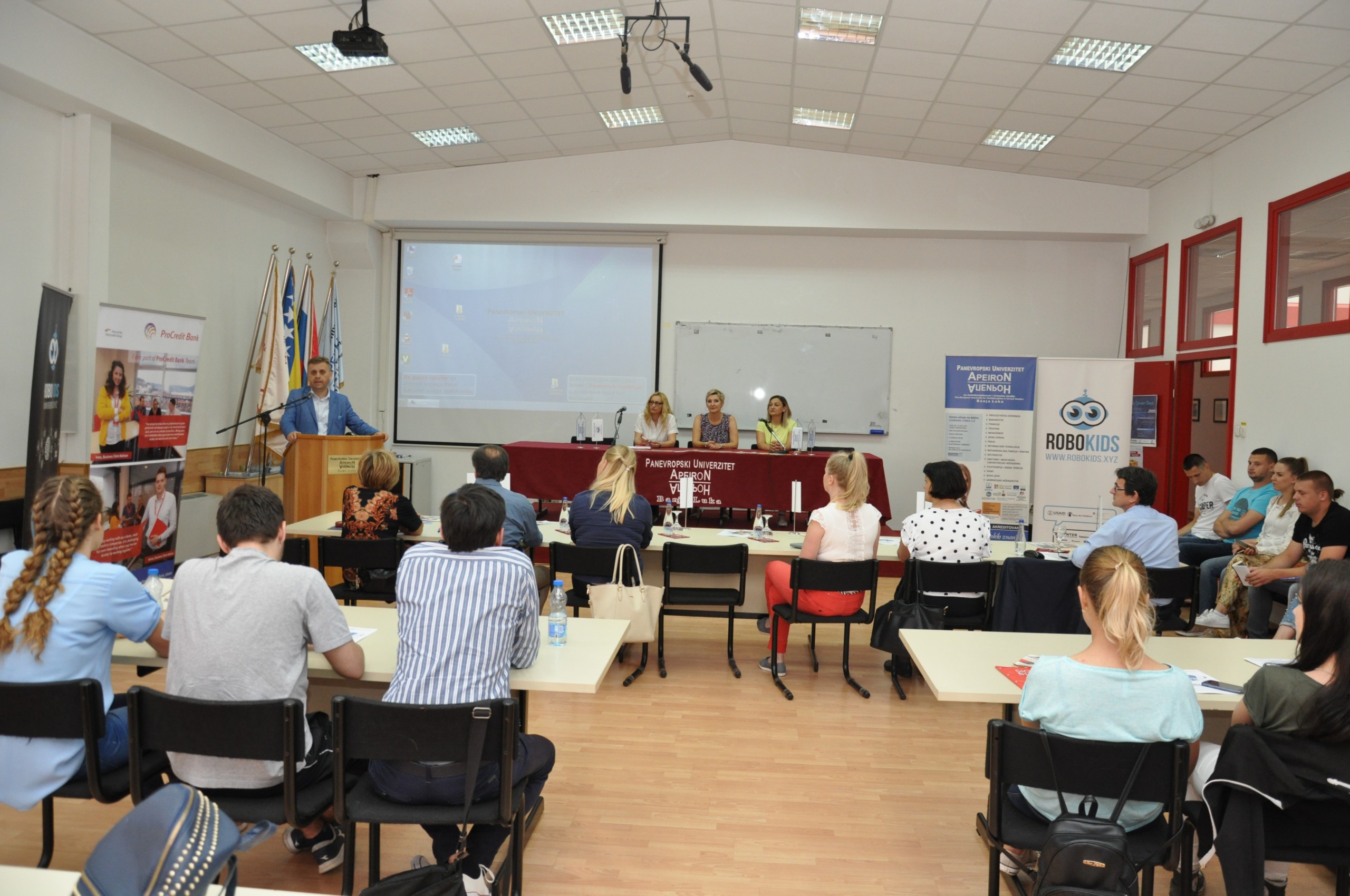 A significant part of the cooperation with the economy and the environment is also carried out through Alumni association - student association. Students of the Pan-European University are employed in different fields and in different geographical areas, which contribute to the promotion of the University and its connection with various institutions, companies and the local community.


Projects and studies in cooperation with the economy
Pan-European University Apeiron Banja Luka implemented projects that have direct implications for the economy of the RS: ● System monitoring of the composite traffic safety index in the territory of the RS (in cooperation with the Ministry of Scientific Research, Higher Education and Information Society of the RS);
● Assessment of the quality of service in higher education institutions of the RS - 2018 (in cooperation with: the Ministry of Scientific Research, Higher Education and Information Society of the RS);
● Monitoring of physical and motor development of preschool children and children of younger school age - 2018 (in cooperation with: Ministry of Scientific Research, Higher Education and Information Society of RS);
● Development of educational content and use of online Distance Learning System services for educational needs in IDO - International Dance Organization, Denmark 2018-2019.
● Preparation of the Traffic Safety Study of the Municipality of Višegrad in 2020.
● Preparation of the study Traffic safety check of Majevička Street in Bijeljina in 2020.
● Director of ITA BiH Dr. Miro Džakula and Rector of "Apeiron" University Prof. Dr. Sanel Jakupović agreed on the continuation of student internships and implementation of joint education programs for businessmen, tax and customs officials and freight forwarders.
https://apeiron-uni.eu/dogadjaji/uprava-za-indirektno-oporezivanje-bih-i-panevropski-univerzitet-apeiron-ozvanicili-nastavak-visegodisnje-saradnje/
Scientific research projects