SCHOLARSHIP FUND - PROF. DR RISTO KOZOMAR

The scholarship fund for students of the Pan-European University "Dr. Risto Kozomara" was established on January 30, 2014. The seat of the Fund is the Pan-European University. The Fund is represented and represented by the Director of the University.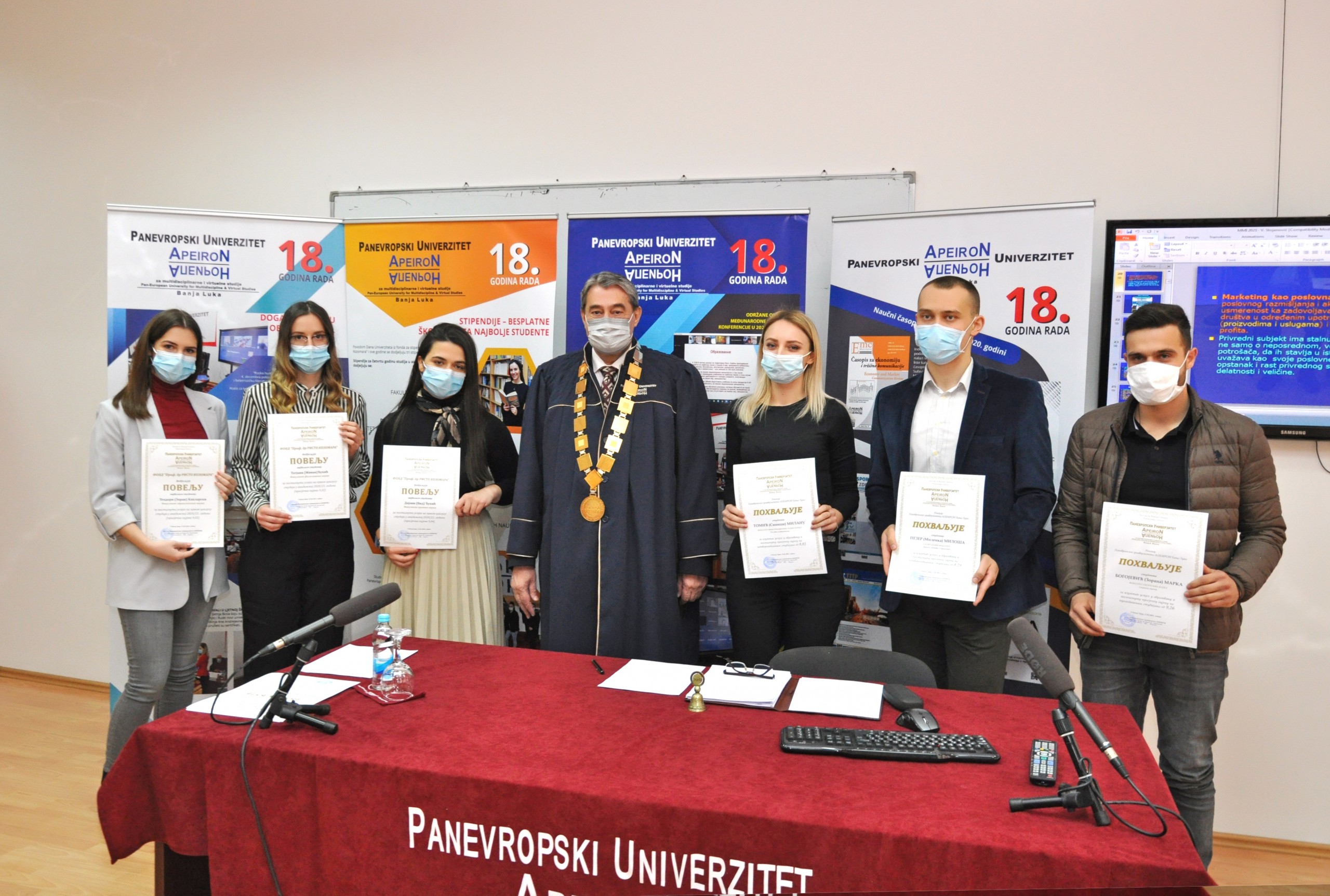 The goals of this fund are:
● providing financial support to the most talented students of the first cycle of studies;
● encouraging students to do scientific research work;
● promotion of the achieved results of scholarship holders;
● providing support in the development of the scholar's professional and scientific research career;
● cooperation with other institutions and organizations of importance for University students.

The selection of candidates for the scholarship is made on the basis of the achieved average grade and for students in the third year of study. Since its establishment, the university has awarded scholarships to more than 20 part-time students, who are employed at the Pan-European University Apeiron. Prominent sports workers who are students of our university are also entitled to a scholarship.
Scholarship winners in the form of free tuition for one year of study: